'Tis the season to socialise
Network like a pro this festive season
Wednesday 20 November 2019, 12:19pm
As Christmas approaches, many of us are about to enter into a whirl of office parties, after work socials and other festive events.
If the thought of all that networking fills you with something other than Christmas cheer, we have some top insight from our tutors Claire Dale and Kate Walker Miles to help you thrive and communicate well.
Confidence in social situations
Claire Dale is the co-author of Physical Intelligence, and heads up our leadership work, including our flagship senior programme The Leading Role. She says:
'Work parties and networking events require you to improvise. They are full of uncertainty. You never know whom you might talk to and you may experience an 'awkward' moment or two if you end up standing alone, deciding what to do next.
The composer John Cage said that 'chance favours the prepared mind', so prepare your approach.
If there is somebody you would like to talk to: think of your common interest, approach him or her, stand near, breathe, and wait for your moment to introduce yourself confidently and warmly, stating that common interest.'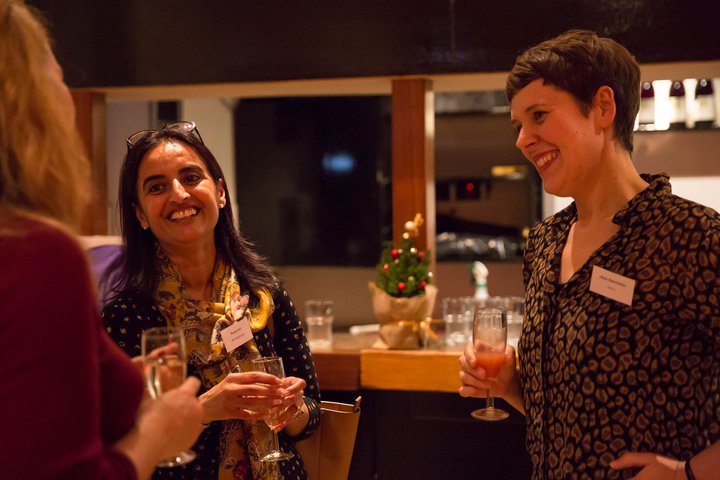 Preparing for the unknown
Kate Walker Miles trained as an actor at RADA and has a degree in Experimental Psychology from Oxford University. If networking makes you nervous, she suggests using the following technique to relax your body, which will then help you relax your mind:
'Trusting yourself to cope with the unknown helps you to relax and feel confident at work. Relaxing enables you to respond to the situation thoughtfully, rather than react instinctively. It allows you to really listen and to think laterally and creatively in the moment. Many of us struggle with the voice of doubt in our heads. The one that tells us we are rubbish, that we've got no ideas, that we can't risk speaking spontaneously. By releasing physical tension, you can quieten this negative self-talk.
Start by squeezing your shoulders up to your ears. Hold for a few seconds, then release.
Turn your head slowly over each shoulder. Drop your chin to your chest until you feel a stretch in the back of your neck. Gently let the head drop back, with your mouth open, before letting it float back into place.
Finally, breathe. Empty your lungs and let the fresh air fill your belly.'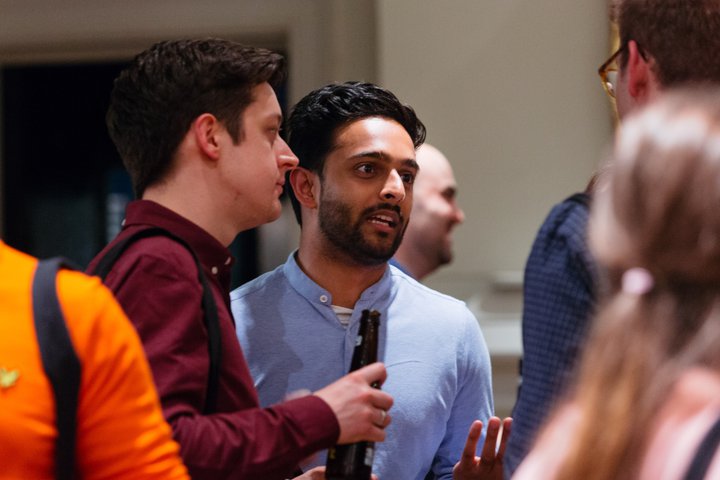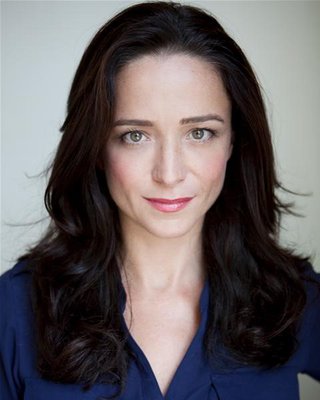 Contact us to see how we can help you overcome a communication challenge you're struggling with.
To learn more about beating workplace performance anxiety in a range of scenarios including presenting, or to learn how to think on your feet, check out our research reports.