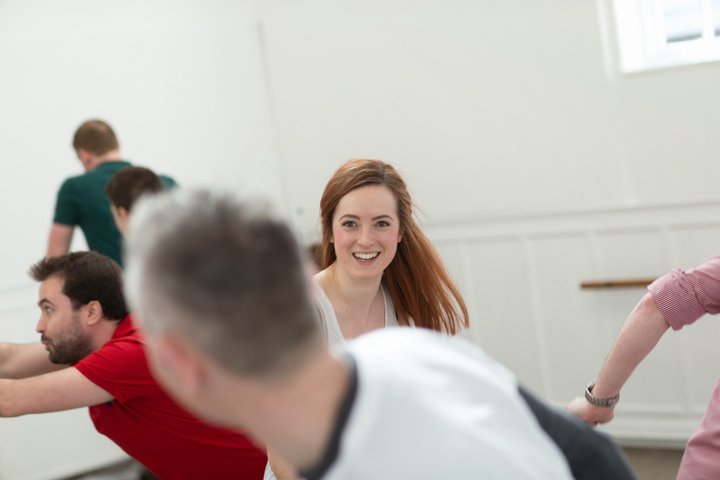 Jobs
Client Director (focusing on leadership and coaching)
A key member of the senior team, you will balance your focus on business development, content design and programme delivery within these areas.
Apply for this role and learn more on LinkedIn
Client Manager
Combine your passion for the performing arts with your experience in Learning & Development or Client Account Management.
Apply for this role and learn more on LinkedIn
If you'd like to discuss either role in more detail, please contact Tom Godber or Nick Pullan at The Highfield Partnership at radabusiness@highfieldpartners.com or +44 (0)20 8675 2223.
Programme Delivery Co-ordinator
Full-time (1 year fixed term maternity cover), £23,000 per annum
Entry level
Training Operations Team Apprentice
Kick start your career and gain valuable experience, knowledge and qualifications with plenty of opportunities to develop.
Apply for this role and learn more at Get My First Job
Tutors and role players
We are not looking for prospective tutors and role players.
Actors
We employ RADA graduates on three–four month contracts as part of the Cunard/RADA partnership and are always looking for new RADA-trained actors to go on board. Please email customerservice@radabusiness.com.
Equality and diversity policy h3>
RADA Business is committed to promoting equality and diversity, to pursuing non-discriminatory policies and practice and eliminating unfair discrimination on grounds of age, gender, marital status, sexual orientation, pregnancy or maternity, change of gender, religion or belief, class, nationality, colour, ethnic origin, political belief, disability including special needs or length or type of contract (e.g. part-time or fixed-term). This is underpinned by the provisions of the Single Equality Act 2010.
RADA undertakes and promotes equality and diversity in recruitment and interviews and in employment, ensuring all staff have rights and responsibilities in relation to the promotion of equality. These rights and responsibilities come from the RADA's legal duties in promoting equality.
In fulfilling the RADA's commitment to its policy, RADA will communicate to all staff the RADA's Equality and Diversity Policy, informing them of their responsibilities in promoting and maintaining equality.
Ensure all employees are made aware that they have a personal responsibility to create and maintain an environment in which the individual is respected and each employee is accountable for their own behaviour.
RADA will not tolerate any acts of discrimination or harassment by staff or students, whether they are carried out intentionally or not, and will deal with such acts under its relevant disciplinary procedures.
No member of staff of the organisation will be treated less favourably than any other, except when such treatment is within law and determined by lawful requirements.