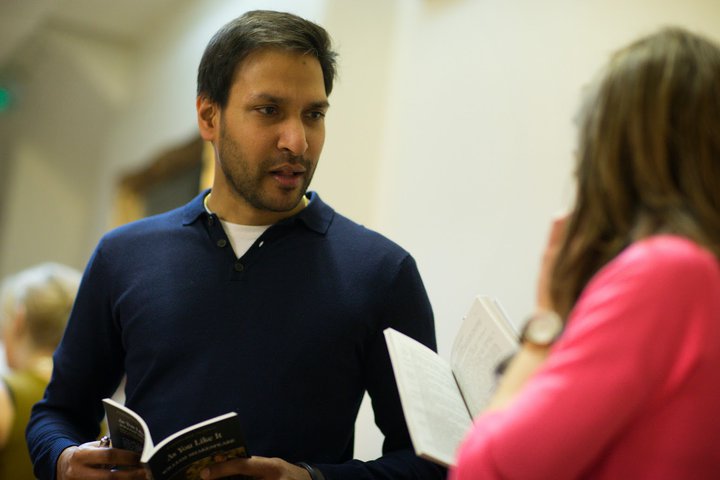 Jobs
Finance Manager/Finance Business Partner
Full-time, £40,000 per annum plus study support for final year student
Closing date for applications: 8am, Tuesday 27 August 2019
Interviews will be held: Monday 9 September 2019
This is a new role and is a fantastic opportunity to join RADA Business during a period of growth. Reporting to RADA Business Operations Director you will work closely with the RADA Finance Team and be responsible for developing forecasts, budgets and analytical reports to support income generation activity. As well as ensuring that all income is correctly accounted for, and reported in a timely, accurate and useful way you will support the RADA Business client team in developing bids and proposals.
You will have experience working in a small-medium sized, commercial organisation and have a passion for service quality. Ideally you will have an accounting qualification although you may be in your final year as a student (for which study support will be provided). An essential skill is the ability to explain financial information in a clear and understandable way to non-finance professionals. Experience of implementing new accounting and CRM systems and processes would be an advantage although not essential.
To apply please complete an application form and return it to:
Marcus Rose
HR and Payroll Administrator
hrapplications@rada.ac.uk
+44 (0)20 7908 4895
Tutors and role players
We are not currently recruiting tutors and role-players. However, if you would like to be considered in the future, please submit a short covering email and CV to tutorenquiries@radabusiness.com and we will get back to you.
Actors
We employ RADA graduates on three–four month contracts as part of the Cunard/RADA partnership and are always looking for new RADA-trained actors to go on board. Please email customerservice@radabusiness.com.
Equality and diversity policy h3>
RADA Business is committed to promoting equality and diversity, to pursuing non-discriminatory policies and practice and eliminating unfair discrimination on grounds of age, gender, marital status, sexual orientation, pregnancy or maternity, change of gender, religion or belief, class, nationality, colour, ethnic origin, political belief, disability including special needs or length or type of contract (e.g. part-time or fixed-term). This is underpinned by the provisions of the Single Equality Act 2010.
RADA undertakes and promotes equality and diversity in recruitment and interviews and in employment, ensuring all staff have rights and responsibilities in relation to the promotion of equality. These rights and responsibilities come from the RADA's legal duties in promoting equality.
In fulfilling the RADA's commitment to its policy, RADA will communicate to all staff the RADA's Equality and Diversity Policy, informing them of their responsibilities in promoting and maintaining equality.
Ensure all employees are made aware that they have a personal responsibility to create and maintain an environment in which the individual is respected and each employee is accountable for their own behaviour.
RADA will not tolerate any acts of discrimination or harassment by staff or students, whether they are carried out intentionally or not, and will deal with such acts under its relevant disciplinary procedures.
No member of staff of the organisation will be treated less favourably than any other, except when such treatment is within law and determined by lawful requirements.