Executive Presence for Women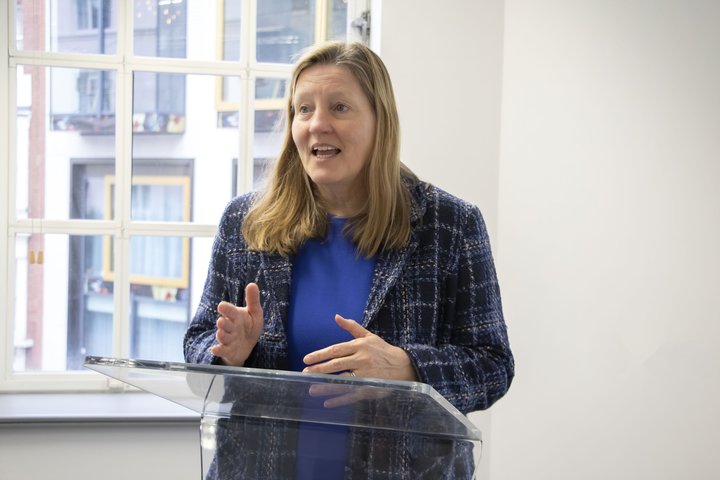 Executive Presence for Women is an engaging, empowering, and rigorous programme, equipping senior women excel at work.
Your best performance
This executive leadership programme gives you the tools to lead with impact and gravitas.
It focuses on how to build physical and vocal impact, to be resilient during times of crisis, to hold your space, find your voice and create a powerful impact.

Foundation or Applied level - pick your level
Foundation level (cost £5,000 + VAT). 4-day programme.
Applied level (cost £7,250 + VAT). 4-day programme plus three, two-hour individual coaching sessions with one of our Tutors, a qualified executive coach.
Outcomes:
Develop skills to lead with authority, authenticity and credibility
Understand how strong women leaders embody confidence
Techniques to manage your energy and stress levels
Learn how to embody status, resilience and gravitas
Refine your skills by role-playing real business scenarios
Extras:
Pre-programme questionnaire to establish your current situation and personal goals
One 30-minute coaching call between days two and three of your programme
Three, 2-hour coaching sessions, allowing you to work one-to-one with a Tutor
Continued reminders and exercises to keep your learning alive
The opportunity to attend the RADA Business Women's Network's quarterly networking events
Not sure which programme is right for you?
Book now
All dates for the programme are visible on the Book now page.
You may pay by credit card (including AMEX) or by invoice. Please follow the link for all payment details.
This programme takes place in central London. Our team will confirm the specific location within a week of booking.

Please view our terms and conditions and frequently asked questions before booking.
If you have any questions, please contact us at openprogrammes@radabusiness.com.