Frequently asked questions
RADA Business's first priority continues to be the health, safety and welfare of participants, coachees, tutors and staff. We are following the latest advice from the UK government, Public Health England and the NHS to limit the risk of Covid-19 infection.
We continue to follow best practice and are following the Government's "Living with Covid" approach. Additionally, our venues have been granted the use of Society of London Theatre & UK Theatre's 'See It Safely' mark. The mark certifies that we are complying with the latest government and industry Covid-19 guidelines, to ensure the safety of our staff and audiences. You can find out more by visiting our web page.
If you have any questions, please email the Client Services Team.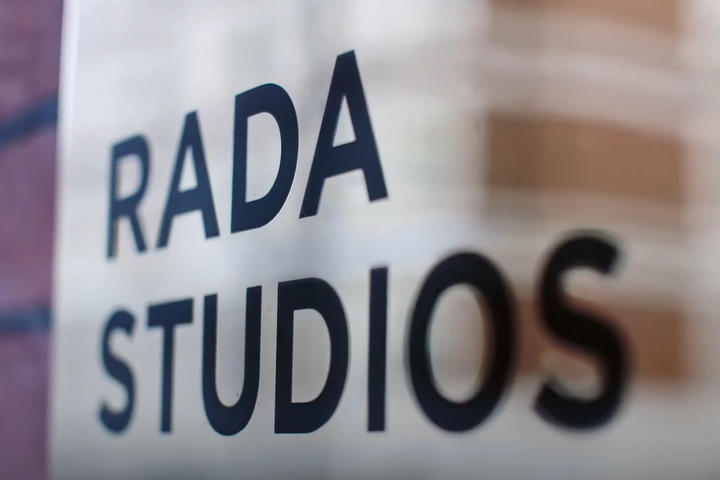 What will I need to do before the

session?

If you are unwell then we ask you not to attend for your sake and the sake of others. Please contact us by email immediately in this instance.

While not required for entry at this time, we encourage you to check that you have one of the following in case government regulations change at short notice:

Proof of full vaccination (2 doses + 14 days)
OR
Proof of a negative Lateral Flow Test or PCR Test taken within 48 hours of arrival. Photos of tests are not valid, and the test cassette is not acceptable proof as this qualifies as clinical waste and is an unnecessary risk.

What approach will be taken throughout the

day?

Our sessions are practical, so a number of measures will be in place:

Respect others' space and remember that there will be different levels of risk tolerance in the room. We want everyone to feel comfortable. Raise any concerns with your tutor.
You may wear a face covering whilst in the working room, if you wish.
Where possible windows should remain open to aid ventilation. This is regardless of weather, please remember to bring suitable clothing to keep warm.
In public spaces you must comply with the requirements of the venue.
Follow directions from site staff and tutors and adhere to signage around the building.
When in RADA Studios, we will not be able to accommodate any requests to work on site or take calls, as we have been able to in the past.
What cleaning are you undertaking on

site?

Our buildings are cleaned daily. Sanitation wipes and hand sanitiser will be available in each room for you to use.

We encourage you to sanitise your hands before and after using shared equipment.

What happens

if…

I don't feel well on the morning or during the day.

If you are unwell then we ask you not to attend for your sake and the sake of others. Please contact us by email immediately in this instance.

In the event that you test positive for Covid-19 on the morning of the course, please contact us and we will be in touch within 48 hours. If you become unwell during the course and need to leave, we reserve the right to decide the amount of the original fee that is refunded. This will be determined by the length of time spent participating in the course.

There is another lockdown or change in Government rules

If the UK Government announces another lockdown or tightens restrictions for when you are scheduled to attend one of our courses, we will endeavour to give you as much notice as possible of any changes.
Lateral Flow Testing is not required to access our site provided you do not have Covid symptoms. However, RADA Business reserves the right to require NHS text/email proof of a negative Lateral Flow Test or PCR Test in order to enter the site. This policy may be put into effect at short notice.