Join our Women's Network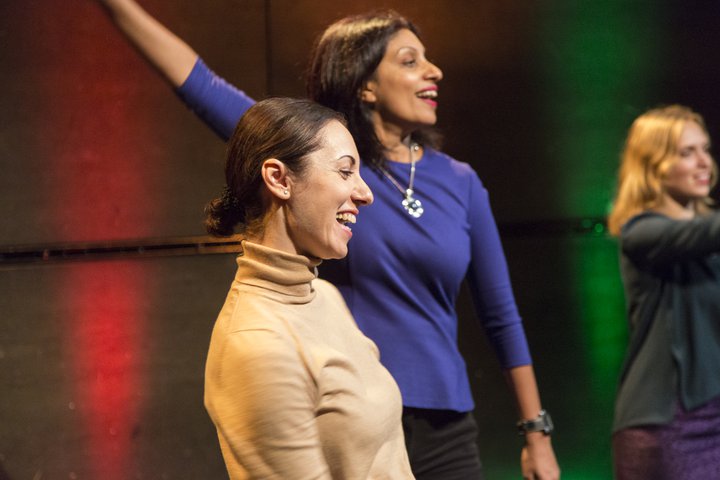 The Women's Network is a community, outside of your normal professional environment, for you to connect with other women working towards performing at their best in business.
Our Network events are unique in the world of business. Each of our Women's Network events give you the chance to take a skills refresher session with our tutors to enable you to make the most of the techniques you've learned on our programmes. You'll also learn something fun and new – whether that be in a movement class, or a singing workshop.
Each event concludes with networking drinks. With over 500 network members, you'll meet women from a range of industries at each of our events.
Previous events
Leading the way with RADA's Director of Actor Training Lucy Skilbeck
Hands across the space workshop with RADA's Lead Movement Tutor Shona Morris
Pushing the boundaries with Shakespeare with RADA graduate Jessica Bannister
Impactful dressing for business with stylist Nicky Hambleton-Jones
Bespoke voice workshop with RADA's Singing Coach Tom Wakeley
Facing your fear with writer and comedian Viv Groskop
Events are £25 - £50 per person, and are held at RADA Studios, WC1E 7EX