Impact and Influence for Women: Manchester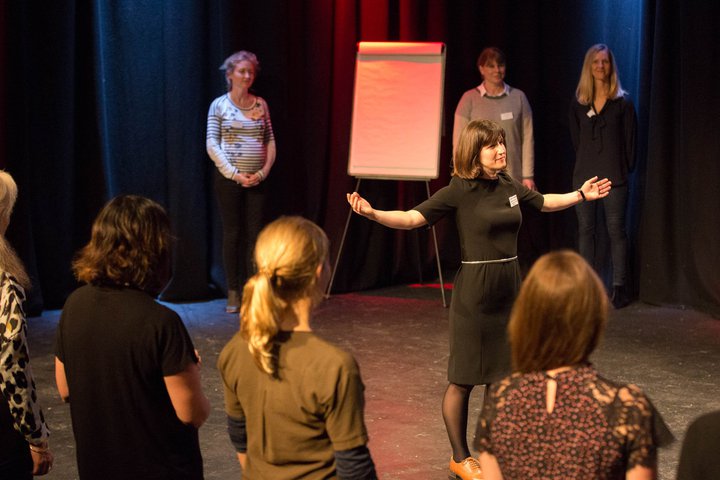 Sustain the belief in your own ability - and the confidence to operate as an equal at senior level.
This two-day course is specifically designed for women at management level, enabling you to drive towards the next level of your career with impact and gravitas. It explores the type of communicator you are and the type of communicator you could become.
By examining the power of physicality, voice and language, you will reflect on your current management style and learn tools and strategies to use these attributes to affect the attitude and behaviours of those around you, including key stakeholders.
This will lead to a greater personal understanding of the impact of these skills and how they can be applied to build resilience, step into the spotlight and perform more effectively in the workplace in senior management.
It gives you the opportunity to challenge yourself to be better at what you do, and to practise what you've learnt in relevant and realistic role-play scenarios.
This course has a maximum participant/tutor ratio of 8:1 plus role-players, providing a critically high level of individual attention, coaching and feedback.
Create a confident and credible physical presence
Explore how you manage others and the type of leader you could become
Unlock the power of your voice so that when you speak others listen
Develop your listening skills
Build confidence when handling difficult situations in meetings
Discover new strategies to influence people and change behaviours
Work on your physical and vocal presence
Perfect your personal brand, status and senior management style
Extras
Pre-course online assessment