Stepping up with Confidence for Women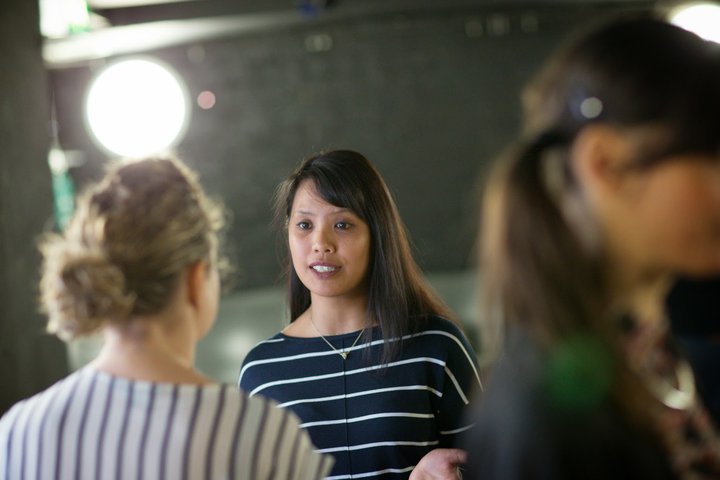 Moving up to management level and sustaining the confidence in your personal abilities can be daunting – especially in a fiercely competitive working environment.
Voice your opinion with confidence
Stepping up with Confidence for Women is a highly practical course designed for women who want to take that next step in their careers, meeting any challenge with confidence and authority.
Amongst your peers, you will explore your individual vocal and physical presence, and how you can use and apply these skills with confidence to have greater impact and presence.
Our expert tutors will take you through the fundamental tools of communication – the body, breath and voice – to equip you with techniques and skills to realise and release your full potential, increasing your self-awareness and ultimately your confidence.
What else can you expect?
Learn to let go of any negative limiting beliefs and find your voice
Feel empowered to own your space at work
Gain the confidence to voice your opinion and speak up in meetings
Understand how to make an impact in front of any audience and in any environment, whether online or in person
The participant : tutor ratio ensures a high level of individual attention and feedback.
Outcomes
Build confidence
Understand common body and language habits, and how to avoid any potential pitfalls
Develop and explore your personal brand
Gain tools to strengthen your physical and vocal presence, both virtually and in person
Set ambitions for the future and identify ways to achieve your goals

Extras
Pre-course questionnaire to establish your current situation and personal goals
Includes opportunities to attend the RADA Business Women's Network
Book for virtual
Choose the start date of your virtual course through Eventbrite
This course runs consecutively from its starting date
Eventbrite price includes VAT
Book for in-person
Helpful to know
The safety or our staff and participants is paramount and our courses will take place at venues that, at least, comply with the latest government and industry Covid-19 guidelines. When attending courses, you will be expected to follow any venue-specific requirements, which may ease at a slower pace than government guidelines. There is more information on our Frequently Asked Questions page or contact us at opencourses@radabusiness.com.
Choose the start date of your in-person course through Eventbrite
Eventbrite price includes VAT