Impact and Influence for Women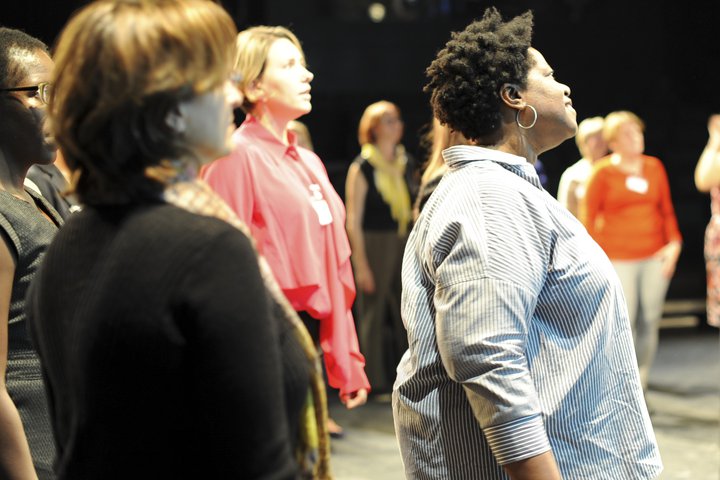 Sustain the belief in your own ability – and gain confidence to operate as an equal at senior level.
Feel empowered at work
Impact and Influence for Women is specifically designed for women at management level.
A specialist training programme with a focus on women's leadership, this course will give you the tools to move forwards in your career with impact, gravitas and confidence.
Impact and Influence for Women explores the type of communicator you are and the type of communicator you could become, examining the power of physicality, voice and language to help deepen understanding about your own impact.
What can you expect?
The programme offers the opportunity to really explore your own personal management style. You will then learn tools and strategies to help you utilise your experiences and methods of communication, in order to affect the attitude and behaviours of those you are communicating with
You will explore how to engage with key stakeholders, through the use of tools and techniques to help you present, discuss and speak up with confidence, clarity and authority
By focusing on techniques to compliment and work with your own management style, you will develop a greater personal understanding of the impact of these skills and how they can be applied to build resilience, step into the spotlight and perform more effectively in senior management
The programme will also give you the opportunity to challenge yourself, by practising what you've learnt in relevant and realistic role-play scenarios
The ratio of participants : tutor and role-players ensures a critically high level of individual attention, coaching and feedback.
Outcomes
Create a confident and credible physical presence, whether face-to-face or virtually
Explore how you manage others and the type of leader you could become
Unlock the power of your voice so that when you speak, others listen
Develop your listening skills
Build confidence when handling difficult situations in virtual and face-to-face meetings
Discover new strategies to influence people and change behaviours
Expand your physical and vocal presence
Perfect your personal brand, status and senior management style

Extras
Pre-course online assessment
Book for in-person
Helpful to know
The safety or our staff and participants is paramount and our courses will take place at venues that, at least, comply with the latest government and industry Covid-19 guidelines. When attending courses, you will be expected to follow any venue-specific requirements, which may ease at a slower pace than government guidelines. There is more information on our Frequently Asked Questions page or contact us at opencourses@radabusiness.com.
Choose the start date of your in-person course through Eventbrite.
This course runs consecutively from its starting date
Eventbrite price includes VAT