The power of communication: why company culture is still so important
Unless you are a QR code, a digital meeting software provider, or the phrase 'unprecedented times,' it's likely that the past two years have been… difficult. Our lives have completely changed – and it's probably no surprise that living through a pandemic has led to many workers quitting their jobs. In the US this is being called 'The Great Resignation.' The situation in the UK is less clear, but with more staff having left their roles voluntarily in 2021 than the same period two years before, British companies are braced for a similar shift.
Against such a backdrop, what can companies do to keep employees happy, engaged and motivated?
For RADA Business tutor Conrad Hornby, who has a particular interest in positive psychology, it comes down to organisational culture. "It's about supportive boundaries. The boundaries that we set for individuals, so they can grow and develop. If the organisational culture is, for want of a better word, 'toxic' and not very supportive, then people are not going to want to give their best."
So a positive company culture is important not just because of the duty of care employers owe their workers, but because supportive workplaces allow employees to thrive.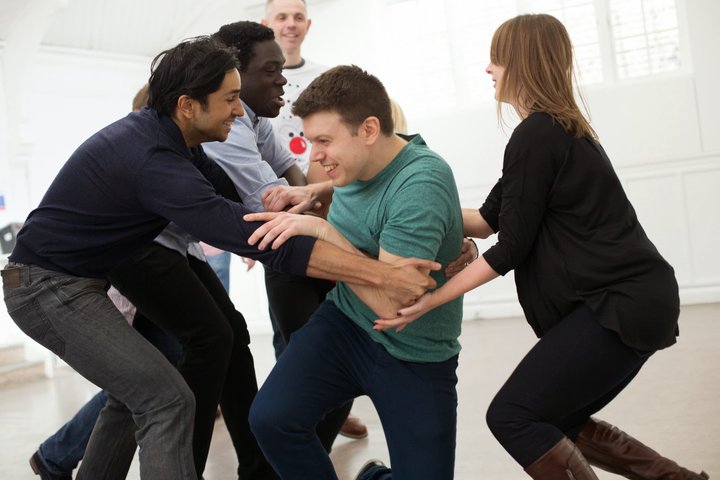 What is a 'positive company culture'?
"It's both a top-down and a bottom-up approach," Conrad says. "Within a positive organisational culture, the communication should be two-way. Individual employees, no matter what level, need to feel comfortable expressing themselves, and managers also need to feel comfortable telling people what is expected of them."
Such two-way conversations have become more difficult in recent months, given the rise in virtual working and the lack of in-person communication. Even with offices reopening, hybrid working – a flexible approach that involves both remote and office-based employees – is likely to remain in place for many companies.
But having a remote workforce doesn't mean a positive company culture is impossible. It just needs a little more thought.
"It's about mutual trust," Conrad says. "You need to develop relationships on an individual level and also align conversations to your company's vision, so both individual and organisation can flourish. For example, if you are thinking about your five-year strategy, you need to communicate that strategic thinking with every member of staff, and explain what it means for them. Keep people informed."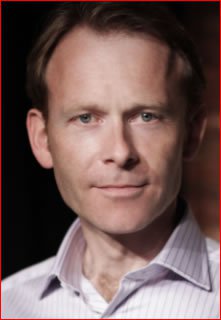 Consider every communication
There are certain challenges with hybrid or remote working that could do with greater consideration. "For a lot of us, moving between digital meetings is exhausting," Conrad says. "It's great to be able to communicate when we're not in the same space, but digital meetings are often longer than they need to be, even when the issue could be solved with a five-minute phone call."
To avoid this digital meeting-induced exhaustion, Conrad suggests keeping meetings to a minimum, as far as possible.
"In some organisations, there is a culture of feeling you have to show up for every video call. This can cause stress, because the way the technology makes us available can lead us to feel overwhelmed."
And when you do have a meeting – particularly a virtual one – Conrad suggests having one person to manage it. "You have to have a really present chair, to ensure everyone has an equal voice. Think: what is the purpose of the meeting? What is it intending to achieve?"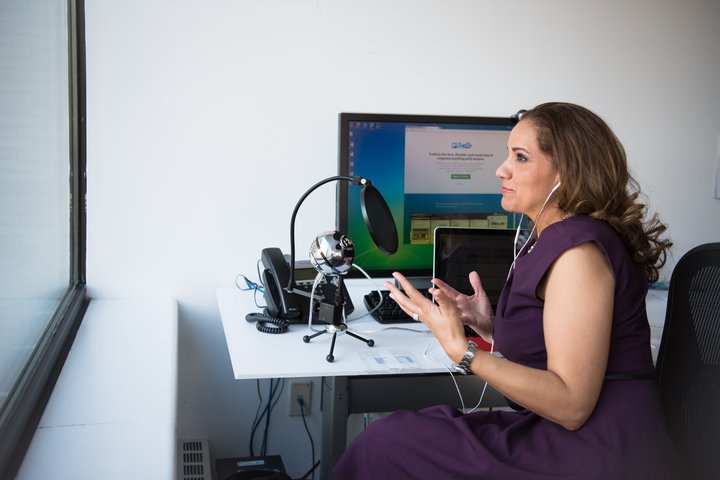 Avoid situations where negativity can flourish
Whether your team is in the office or working remotely, positive communication is key.
"In business, we often create silos," Conrad says. "But silos are terrible for communication – if we're not working together, we don't understand each other, which may create negative perceptions of others."
If negativity is a problem, the only way round it is to open up communication. "Speak to the individuals involved," Conrad says. "Try to move towards more positive conversations. Ask them – what do they think they are lacking in their role? What would they like to achieve?"
"You can also start to move the narrative by encouraging individuals to talk positively about their colleagues. Ask what they do well, what they appreciate, what are their strengths, how they could be helpful to each other. Without minimising people's experiences, practice positive reinforcement wherever you can. There may sometimes be a need to have frank conversations with colleagues, but these should always come from an intention of development and growth, rather than to criticise and diminish."
Set boundaries and manage expectations
The world of work has changed exponentially, and we're still getting used to it. Every organisation – and every worker – is likely to be in a different position than they were two years ago, and of course there is no one way to create a positive company culture.
But it does start with us. So, we asked Conrad to share a few final techniques for dealing with a variety of workplace situations.
For companies implementing hybrid working
"If you are going to have people in the office at different times, consider setting core days. For example, one day a week where everyone is in, or alternate days for specific teams – whatever works for your organisation."
For chairing a digital meeting
"If you're chairing a meeting – especially a virtual one – consider yourself as the host of a party. You're the one bringing guests in, greeting them, looking after them. If you can create a sense of zestful ease amongst the people in the room, you are more likely to get engagement."
For using positive reinforcement
"When it comes to language, use three positive comments for every one negative. It's useful to think in these terms when you're managing an appraisal, for example. Be as specific as possible – talk about something the individual did, and the benefit it had for the team, client or business."
When it comes to creating a positive company culture, small changes like these can make a huge difference to how employees feel. And if you want a more engaged, motivated and – most importantly – happy workforce, then this is the place to start.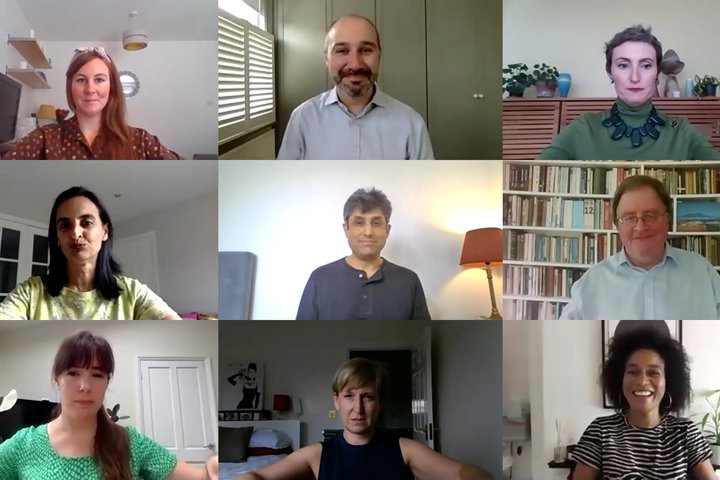 Prioritising your own wellbeing at work
While a company's culture has a big impact on employee wellbeing, there are also ways that individuals can manage stress, anxiety and burnout.
In our latest feature, we caught up RADA Business tutor Kate Montague to explore techniques for prioritising your own wellbeing at work and avoiding burnout. Read them here.