New media training for interviews on television and radio
RADA Business is delighted to launch a new programme, Media Performance Training.
Drawing on RADA's techniques for performing in front of an audience with confidence and authenticity, this practical and immersive two-day programme takes place in central London. Created for c-suite executives and those at a senior level who are required to speak publicly about their company, this media training explores advanced communication techniques, giving participants the tools to calmly and skilfully handle any live or recorded media interview or presentation.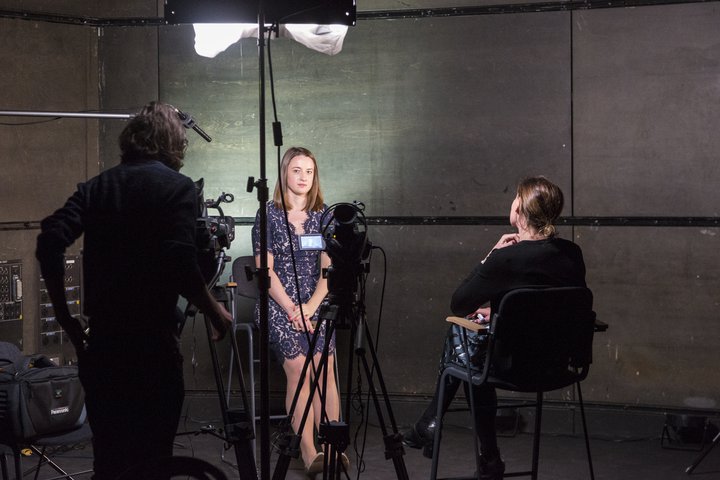 What outcomes and benefits can I expect?
The media training – which includes access to two expert tutors, voice coach specialist Louise Collins, and journalist and media training expert Robert Taylor – gives participants the tools and confidence required to become a trusted and confident spokesperson.
If you work regularly in crisis management, you are preparing to communicate company strategy, or your role involves speaking directly to the press, the programme will ensure that you deliver your messages with credibility, even under challenging circumstances.
You will learn how to:
Manage messages and narrative when being interviewed
Optimise a variety of media technologies to your advantage
Learn from previous successful (and unsuccessful) interviews on film
Practise your techniques in real time with recorded interviews, including on-the-spot replay, feedback and coaching
Courses to help you deliver your best performance
Whether virtually or in-person, RADA Business's full catalogue of courses have been designed to help you perform to the best of your availability at work – whatever your stage.
All in-person courses will take place at venues that are certified as complying with the latest government and industry Covid-19 guidelines, to ensure the safety of their staff and participants. Meanwhile, virtual courses continue to offer participants the opportunity to work with our tutors from any location, without compromising on access to expert insight and transformational outcomes.
However you would prefer to work with us, browse all our courses and programmes here.