Building presence with Manchester United Women's Network
Step into the spotlight
Tuesday 1 October 2019, 11:35am
Earlier this year, RADA Business tutor Abi Eniola worked with members of the Manchester United Women's Network to help them understand why, in a business context, it's as important to consider your physical presence, as it is to think about what you want to say – because both empower your message.
Abi's techniques enabled women from across the network to maximise their physical presence in a variety of business scenarios, increasing confidence and aiding communication all round. The training was invaluable, but don't just take our word for it. Here, the Manchester United Women's Network explain in their own words.
How small adjustments can make big impactful changes
"Manchester United Women's Network were given the opportunity to attend RADA Business' Step into the Spotlight masterclass as part of the network's commitment to developing and supporting women in the business.
The women's network operates as part of the wider Manchester United #AllRedAllEqual inclusion initiative and the members come from a diverse range of departments across the club. Working at a range of operational and management levels they bring a variety of skills, expertise and experience to the group.
The masterclass, delivered by RADA Business, was highly practical, and provided strategies to help communicate with greater authority, impact and authenticity while commanding presence and building confidence to do so. Abi was extremely knowledgeable and approachable which meant that staff were able to fully embrace the learning and techniques as well as question and explore where and how these skills could be transferred into their working life.
Attendees were able to use the techniques from the Step into the Spotlight session immediately and they were simple and easy to implement. Feedback from the group outlined that attendees had become more consciously aware of their physical presence, and understood how small adjustments can make big impactful changes. Attendees would recommend the training to other organisations and individuals who wanted to develop their communication and commanding presence."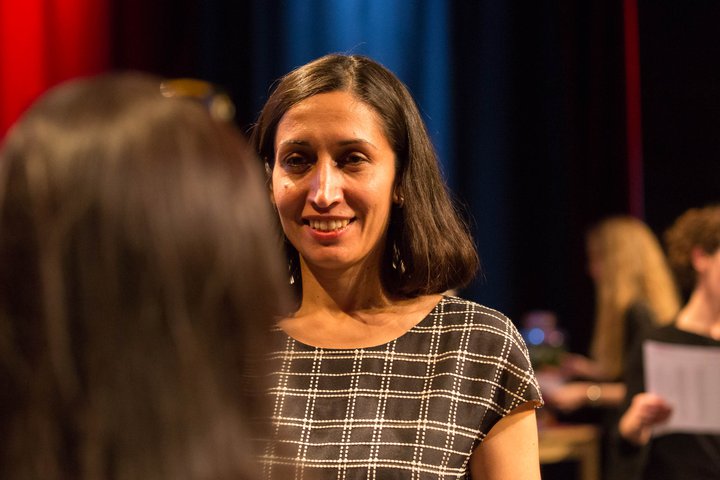 RADA Business in Manchester
We run a variety of courses, programmes and masterclasses for women in Manchester. Training can be delivered at your company's premises or at The Bridgewater Hall, the city's international concert venue.
Find out more about our Manchester courses, or if you have any queries, please get in touch. You can call +44 (0)161 713 3824, or reach us by email at ask@radabusiness.com.