Develop the confidence to present in public with impact. Conquer your nerves or explore advanced training across a half-day, one day or two days, with a range of courses designed to give you the techniques to communicate with gravitas and presence in a range of situations.
Choose which presentation course you would like to bring in-house.
For a quote or more information, contact us on +44 (0)20 7908 4830 or ask@radabusiness.com
Introduction to Public Speaking - 1/2 day h3>
For up to 8 people in your company
If you would like to feel more comfortable when presenting, and more relaxed when people's focus is on you, our half-day training course might be the answer.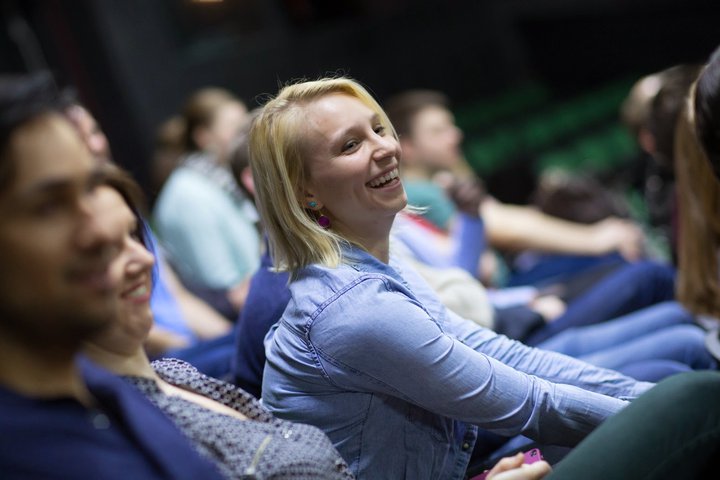 Presenting Made Brilliant - 1 day h3>
For up to 8 people in your company
Presentations at work are a reality for almost all of us but we're rarely taught how to maximise our impact with specific techniques. With our experience of training actors to perform on stage we can help you to become a more powerful and confident presenter, whoever your audience.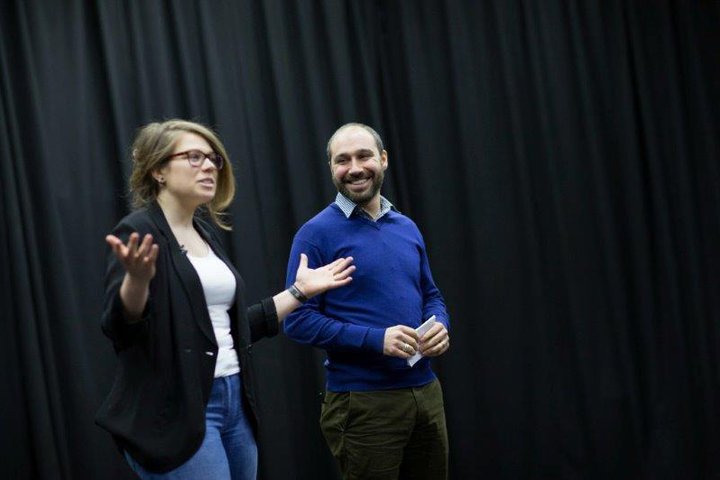 Storytelling for Business - 1 day h3>
For up to 8 people in your company
By examining how stories work and why we are so drawn to them, Storytelling for Business explores the fundamental skills of communication and develops an understanding of how we can apply this essential human characteristic in a corporate setting.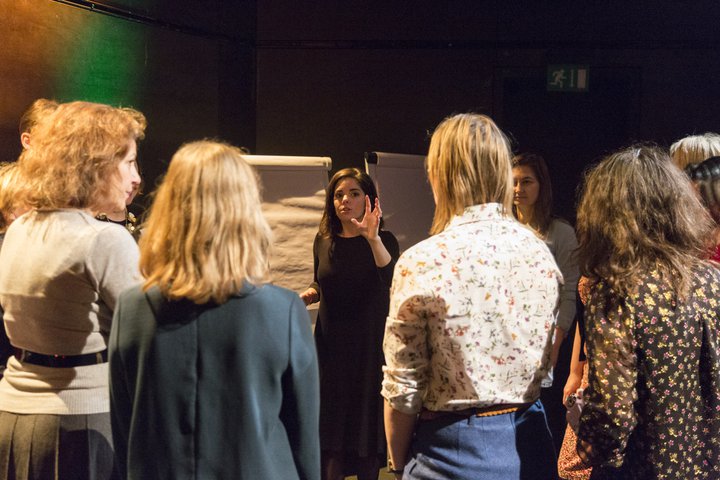 Voice of Influence - 2 days h3>
For up to 8 people in your company
Voice of Influence is designed for people with some experience of presenting. At the end of the two-day course, you'll be able to deliver your message with greater gravitas, authenticity and impact. Read the full open course description.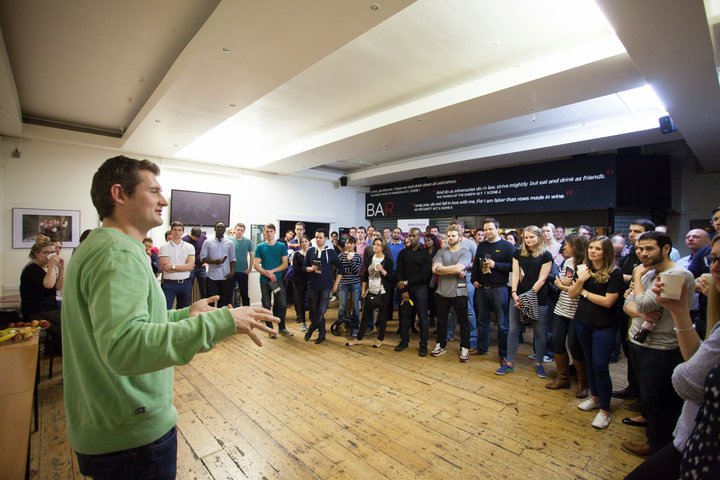 Presentation masterclasses at your event or conference h3>
For up to 80 people
We can also deliver presentation skills as individual masterclasses, tailoring them to the event and audience. We create practical experiences lasting between 90 minutes and two hours. Each masterclass gives up to 80 people a taste of our training, and can be adapted to a range of conferences or events.