Leadership in Action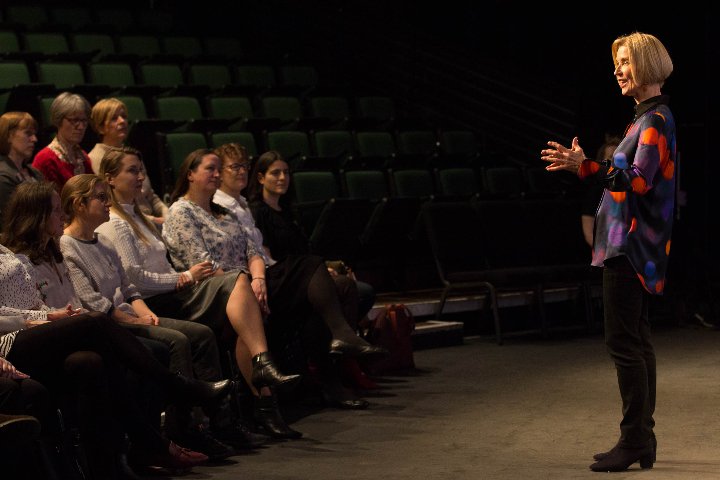 Leadership in Action builds on your management experience and equips you to take the next step up in your career. Refine your personal leadership brand and realise your own ambitions alongside the goals of your team.
Discover your own unique leadership style
You will develop greater presence, clarity and confidence for your day-to-day leadership decisions. You'll also learn how to inspire others and deliver projects through a culture of collaboration at work.
What else can I expect?
You will have the chance to put the behaviours and characteristics of authentic and empowering leadership into action and refine your own leadership style through role-play work and presentations. You'll get in-the-room feedback from world-class tutors with opportunities to practise amongst your peers, giving you an insight into the impact you're having on others.
Group sizes will not exceed 10 participants. This ensures everyone receives individual attention from the Tutors throughout the programme.
Intermediate to advanced Level – aimed at those new or recent to managerial or leadership roles. Please contact us if you are uncertain that this is for you.
Outcomes
Practise the behaviours and characteristics of authentic and empowering leadership
Flex your style for any situation
Empower and inspire your team
Boost physical and vocal techniques to enhance your impact
Communicate difficult feedback with clarity and empathy
Understand how you come across to others
Set and communicate a clear vision and objectives
Build your leadership presence

Extras
Pre-programme questionnaire to establish your current situation and personal goals
Work on a practical, personal leadership challenge with trained role-players
Not sure which programme is right for you?
Book now
All dates for the programme are visible on the book now page.
You may pay by credit card (including AMEX) or by invoice. Please follow the link for all payment details.
This programme takes place in central London. Our team will confirm the specific location within a week of booking.

Please view our terms and conditions and frequently asked questions before booking.
If you have any questions, please contact us at openprogrammes@radabusiness.com.