Crafting Compelling Content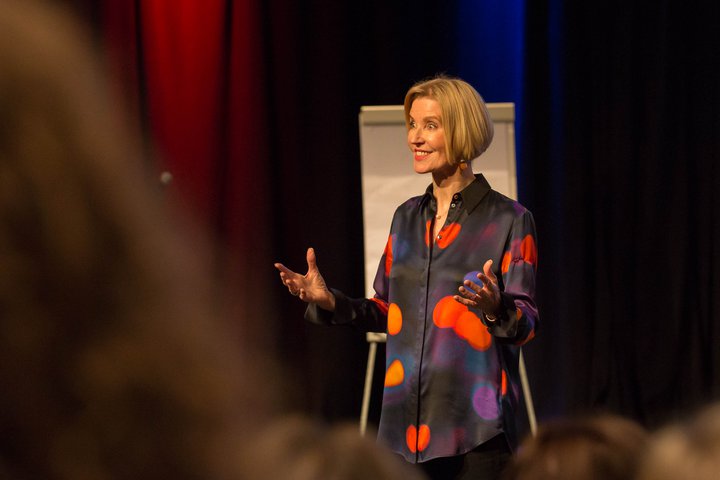 Crafting Compelling Content explores how we can creatively design engaging messages and content that really connect with your audience. Develop a range of techniques – including use of language, characters and the voice we can take on as a speaker – to move our audience. Weaving in the power of stories we look at how they work, why we are so drawn to them, and the ways in which we can apply this essential human characteristic to create powerful messages at work.
Learn how to connect with your audience
Presenting compelling content helps us to build empathy and understanding, no matter what message we are delivering. Whether intending to motivate, to challenge, to inform or to unify, carefully pitched content empowers us to communicate with our audience in a deeper way. This intensive and practical two-day programme will give you the tools to craft the most compelling content, ensuring your messages land with impact.
What else can you expect?
You will learn a framework for creating content that supports your business strategy and objectives
You will explore ways to use your personal experiences when presenting or addressing your team
You will work on preparing your own unique content, and practice different ways of presenting it
Group sizes are small to ensure participants receive individual attention from the Tutor throughout the programme.
Outcomes
Learn techniques to increase the power of your communication, and unlock your ability to tell meaningful stories in your own authentic style
Ability to present complex information and data in an engaging and understandable way
Understand how to 'hook' an audience and engage them from the offset
Learn effective structures you can re-use
Techniques to help you sustain the audience's interest, as you communicate with confidence
Understand the power of language and the relationships it builds
Learn a range of skills to develop flexibility, authenticity, and impact
Become a more skilled and confident communicator
Book now

All dates for the programme are visible under the link below.
You may pay by credit card (including AMEX) or by invoice. Please follow the link for all payment details.
This programme takes place in central London. Our team will confirm the specific location within a week of booking.

Please view our terms and conditions before booking.
If you have any questions, please contact us at openprogrammes@radabusiness.com.