Ajay Arora, Strategic Partner Manager, Google Maps
Media Interview Training
"Having moved up to my current role at Google Maps, gaining media training experience was something I was extremely interested in exploring. I felt media training would be a useful skill to have and hoped it would give me the confidence to put myself forward for more opportunities within my role. Knowing it was a considerable investment and wanting to ensure I chose the right course, I looked for a training partner for the last year. I had previously completed the Leading Role course with RADA Business and wanted to do more training with them, so when I came across their Media Interview Training programme, I knew I wanted to take part.
"Not only is RADA Business a trusted brand, but they also provide quality training and I was confident that this course was something which would be special, off-piste and have an unconventional twist which other training providers couldn't offer. I reached out to Jessica Moores, Head of Open Courses, who I had been in touch with previously. Her response, and the way she handled my query, felt bespoke and considered, as she knew what training I had done before and she understood what my needs were – it felt like a continuation of my relationship with RADA Business, which was great.
"The course was brilliant as I learnt techniques from day one and was able to actually experience being interviewed in front of a camera by a seasoned journalist. Although intimidating, it was really helpful to replicate what I would face in my job role. I was able to watch recordings of my performance and identify weak spots, which I then could work on with the tutors and understand what to do differently next time.
"Although you can feel quite vulnerable in front of the camera, as some people may be camera-shy, worry about their voice, or stumble on what to say, it was great to have the ability to practice all of these elements in a safe space and let your natural self shine through.
"Louise, who led the coaching on the first day, was very accomplished and an experienced vocal coach – she encouraged us to think about our own voice and understand the power of breath – it was clear to see how all the techniques from the acting world come to life and can be applied into different situations. I was able to think about the different modes of voice and how to apply these in a media interview, which was extremely beneficial.
"On the second day Robert led the session, and it was great to learn techniques from a journalist who knows the tricks of the trade. Louise had laid the foundations on the previous day, so I felt I could approach the second day with confidence as I practiced all the vocal training I had learned in a more meaningful way.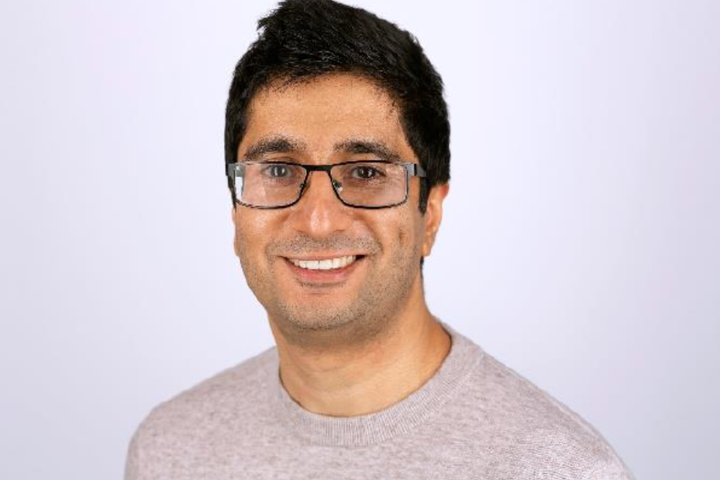 "One of the skills I found useful was to not become obsessed with the dynamics in the room, as the person you are speaking to behind the camera is actually sat at home. It was beneficial to understand that I was in fact performing to a broader audience and that I was communicating en masse, rather than solely to the room.
"Another brilliant thing about the RADA Business programme is that there are wider capabilities as you can apply the learnings long after a media interview, whether that be in a meeting or over a video call. I learnt how to maintain composure, how to show up with my authentic voice, and the ability to centre myself, all of which can be applied to different day-to-day working life scenarios.
"Although I didn't have a specific interview I was training for, I have already been able to apply these skills in meetings, making sure that my energy is high and that I'm delivering the important messages clearly and effectively. It's great that I don't need to wait for a specific media event to start applying the skills I learnt, as I'm able to use them every day. Nevertheless, I do feel ready for when a media opportunity arises and feel much more confident to volunteer myself on behalf of the company.
"What I loved about the RADA Business training is that they make sure who you are is the thing that stands out, allowing the true and authentic version of yourself to show up, which isn't something other training providers do – many make you feel like you have to conform in a certain way. I think it's important to understand that everyone has different capabilities, strengths, and weaknesses, and it felt liberating to learn and understand mine.
"I am so grateful I had the opportunity to take part in this course before I was in a position where I was doing lots of media interviews, as I now have the skills and confidence to do it. I would recommend this course to anyone looking for something unique, and with content which is just as robust as any other courses available. There is an element of fun and playfulness that runs through the session, and the coaches are great at bringing this to the room to stop you feeling self-conscious in what, for many, may feel like a vulnerable position."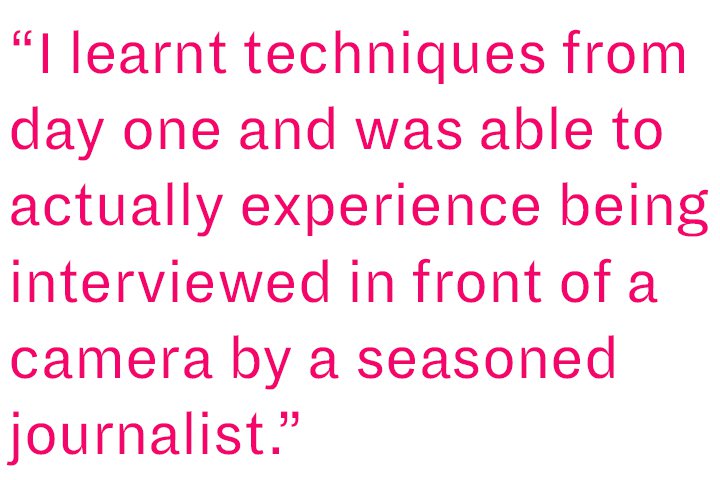 Ajay is a Strategic Partner Manager at Google Maps and has worked at the company for nearly three years.