Kholode Alobaidli, Former Chief Learning Officer of Sidra Medicine
Executive Presence for Women
"A day-to-day part of my role involves presenting to board members and this can cause some challenges. I tend to speak too quickly, which then makes it harder for those in the room to follow what I am saying and understand my ideas. Another difficulty I face is that my workplace is a male dominated environment, so I wanted to better understand how to integrate both genders together and make an impact - with authority. I was introduced to RADA Business by one of the board members who recommended that I attend a course to help me overcome these challenges.
"I decided to attend the Executive Presence for Women course. This three-day course was practical, theoretical, and involved mentoring. It is very rare and unique to find a course which combines all of these elements cohesively. The tutors were highly insightful and knowledgeable, and made all of us on the course feel part of a team, which removed any nervous energy from the outset. All of the exercises from the training from breathing, voice and posture took me out of my comfort zone and helped me to be more self-aware.
"Following this training, I also had the opportunity to take part in three one-to-one coaching sessions with one of the tutors. This only helped to reinforce the strategies that were taught on the course and I rehearsed some of these exercises. Back in the workplace, I am already putting these learnings into practice, for example, I now understand how to use my breath and voice to greater effect and impact when presenting at a senior level. We even got given some small cards with tips on from the training, and during any difficult situation I will look at these for help as I have them in my notebook.
"This course was like a spa treatment for the soul. When I finished the journey with RADA Business, I realised it's actually only the beginning of the right journey for me within my career, where I can practise and hone these skills. I would definitely recommend the course to others and I think the follow up coaching is highly beneficial. In fact, it was the best course I have ever been on."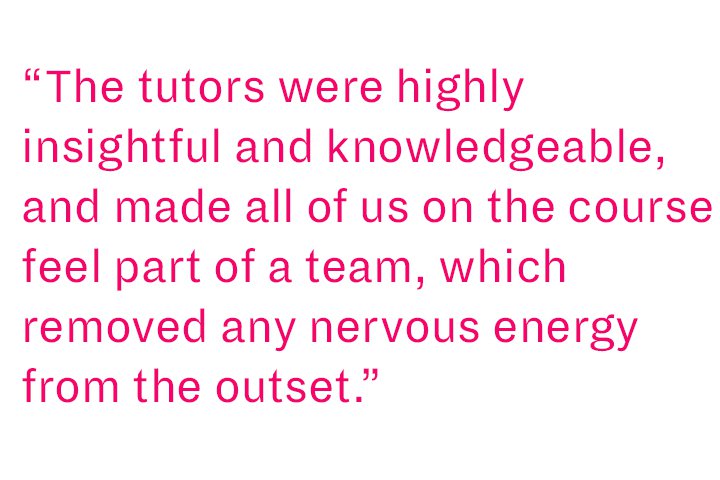 Kholode is a C-Level Strategic HR and Talent Management practitioner who has successfully designed and delivered innovative solutions that have contributed to the achievement of higher levels of excellence in organisations. Her previous role as Chief Learning Officer (CLO) of Sidra Medicine, a private hospital, involved leadership and talent development, performance management and national development.