Communication Skills Coaching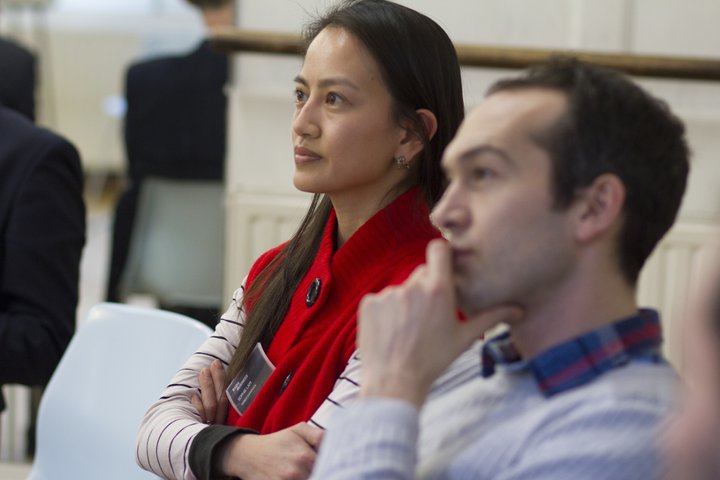 Benefit from focused attention on your personal objectives.
We'll match you with a tutor depending on the specific communication skills you want to master: vocal presence, gravitas, confidence, or public speaking for work or personal occasions - to ensure you get the most out of your training and achieve your goals.
Communication Skills Coaching sessions are bespoke and our tutors will address individual needs in depth within a supportive environment. Your tutor will continue to assess your objectives throughout the coaching relationship, and your areas of personal development can be adapted as you progress.
We recommend booking a series of four x three-hour sessions spread out over a number of weeks or months, which allows you time to put your training into practice during your coaching and discuss your progress with your tutor. However we can work flexibly to create a schedule that suits you and your goals.
Prepare for presentations or interviews
Reduce anxiety in relation to public speaking
Remain calm and overcome nerves
Develop your communication skills and techniques
Work on specific feedback from appraisals
Acquire gravitas
Master personal impact
Grow your confidence
Improve your vocal presence
Focus on body language
Learn how to influence others in meetings

Extras
Pre-coaching questionnaire to establish your aims and match you with a tutor
Receive your tutor's CV before booking
Teams
We can deliver coaching in-house if you have a number of employees who require training
We're happy to explore how we can maximise your training budget if you'd like us to coach a number of people
Off-site and overseas
We can deliver coaching away from RADA if this suits you better, or internationally if you are not based in the UK. Additional tutor/venue expenses may apply
Full-day coaching is available if you are travelling from overseas and have limited time in London