Voice of Influence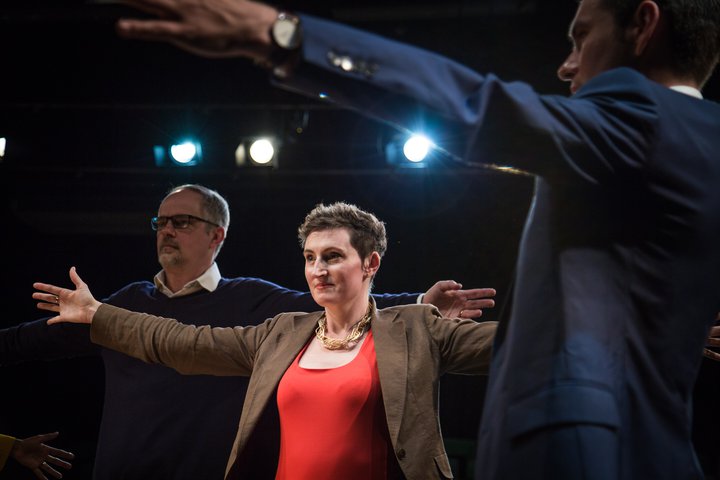 Whether you are speaking up in a meeting, making a pitch or giving a presentation, the effectiveness of your communication can directly influence your success.
Motivate and influence
Learn tools and techniques to enhance your presence and become a more powerful and influential speaker, whatever the scenario.
What can you expect?
Understand the physiology of the voice, and how you can effectively use yours to create impact and influence
Develop the tools to deliver any message with greater gravitas, authenticity and impact
Explore techniques to help you manage difficult situations
Receive detailed guidance and feedback throughout, ending with a coaching session with your tutor
The small group size enables your tutor to provide you with a high level of individual attention and feedback.
Advanced Level – aimed at those with experience presenting looking to refine their skills. Please contact us if you are uncertain that this is for you.
Outcomes
Enhanced presenting and influencing skills
Insights and tools for motivating and engaging your audience
Ability to move your audience to action
Techniques to instil confidence in your ability and commitment to your goals
Ability to tackle nerves when presenting
Fine-tuned vocal presence for in-person and virtual delivery
Extras
Pre-course questionnaire to ensure the tutor can support you with your personal goals and any areas of concern or desired improvement
20-minute one-to-one coaching session as part of your programme
Book for in-person
View our terms and conditions.
This programme takes place in central London. Our team will confirm the specific location within a week of booking.
If you have any questions, please contact us at opencourses@radabusiness.com.
Choose the start date of your in-person course through Eventbrite
This course runs consecutively from its starting date
Eventbrite price includes VAT