The Confident Communicator: Virtual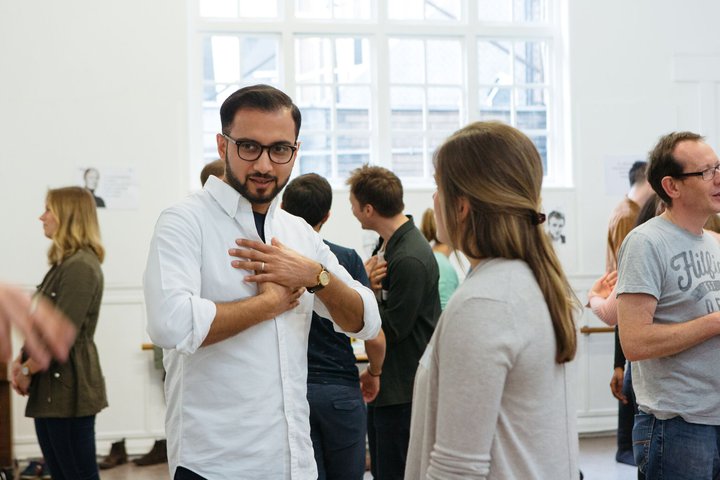 Are you looking to have greater impact with your communication skills in the workplace? Would you like to build trusted and valued relationships with your colleagues, clients and stakeholders?
The Confident Communicator will develop your behavioural flexibility in meetings and conversations, empowering you to influence others and build strong connections with ease, whether in person or on video calls.
Engage others
You will leave the programme with a greater understanding of how you can use your voice and body language effectively. You will understand the behaviour of others and learn how to both trust yourself and earn the trust of others. You will feel the courage to adapt your behaviour in response to others and to handle the most challenging conversations. You will also have the opportunity to work with a RADA actor on a specific workplace scenario you would like to resolve.
What else can you expect?
This programme takes place over three days. After your course ends, you will have an additional 90-minute coaching session to follow up with your tutor, and to discuss how to implement your learnings in real-life.
Day one: understanding effective behaviours and the associated core skills
Day two: finding flexibility and building relationships through improvisation and listening
Day three: difficult conversations - influencing models and simulation work
An additional, 90-minute one-to-one coaching session, to develop your leadership skills
A maximum participant/tutor ratio of four to one provides a high level of individual attention, coaching and feedback.
Outcomes
Learn the skills needed to build rewarding relationships in the workplace
Greater confidence in your communications style and how others perceive this
A greater understanding of the impact of voice and body language
Learn how to build strong and trusted relationships – to move staff to take action
Influence others through persuasive language
Handle challenging behaviours
Learn an array of tools and techniques to adapt and flex your communication style
Extras
A 90-minute one-to-one coaching session to refine your performance
Work on a practical, personal challenge with a trained actor, allowing you to role-play a real life scenario under the guidance of an expert tutor
''If you've got clarity...you're always going to succeed.''
Our client Sam Booth tells her story.
Book for virtual
Please note
We'll contact you to organise a suitable date for your follow-up coaching session once we receive your booking.
Choose the start date of your virtual course through Eventbrite
This course runs consecutively from its starting date
Eventbrite price includes VAT