Storytelling for Business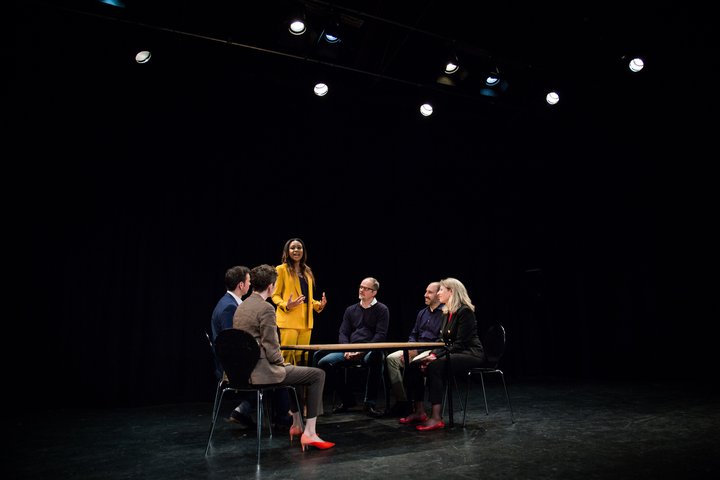 Storytelling for Business examines the business of stories: how they work, why we are so drawn to them, and the ways in which we can apply this essential human characteristic in a corporate setting.
Learn how to connect with your audience
Telling stories is essential to how we communicate. Stories help us to build empathy and understanding, no matter what message we are delivering.
Stories can serve different functions and uses: to entertain, to inform or to unify. In a business context, storytelling is a particularly valuable tool that can be used to encourage relatability and connection.
This intensive and practical programme explores how to incorporate storytelling techniques within business communications. You will learn techniques to boost confidence, improve your communication skills, and gain the tools to deliver effective presentations.
What else can you expect?
You will learn a framework for telling stories in a way that supports your business strategy and objectives
You will also explore ways to use your personal stories when presenting or addressing your team
You will work on preparing your own story, and practice different ways of telling it
The small group size enables your tutor to provide you with a high level of individual attention and feedback.
Outcomes
Learn techniques to increase the power of your communication, and unlock your ability to tell meaningful stories in your own authentic style
Understand how to 'hook' an audience and engage them from the offset
Gain knowledge of the structures of effective storytelling
Develop a practical understanding of how to apply storytelling in a work environment
Techniques to help you sustain the audience's interest, as you communicate with confidence
Understand the power of language and the relationships it builds
Learn a range of skills to develop flexibility, authenticity, and impact
Become a more skilled and confident communicator
What do we mean by storytelling for business?
People often associate stories with narrative. Our definition is much broader. When we mention stories, we're talking about how you can create an emotional connection with your audience, which lasts.
Book for in-person
Helpful to know
The safety or our staff and participants is paramount and our courses will take place at venues that, at least, comply with the latest government and industry Covid-19 guidelines. When attending courses, you will be expected to follow any venue-specific requirements, which may ease at a slower pace than government guidelines. There is more information on our Frequently Asked Questions page or contact us at opencourses@radabusiness.com.

Choose the start date of your in-person course through Eventbrite.
This course runs consecutively from its starting date
Eventbrite price includes VAT
Book now for in-person