Voice of the Company: A Spokesperson's Toolkit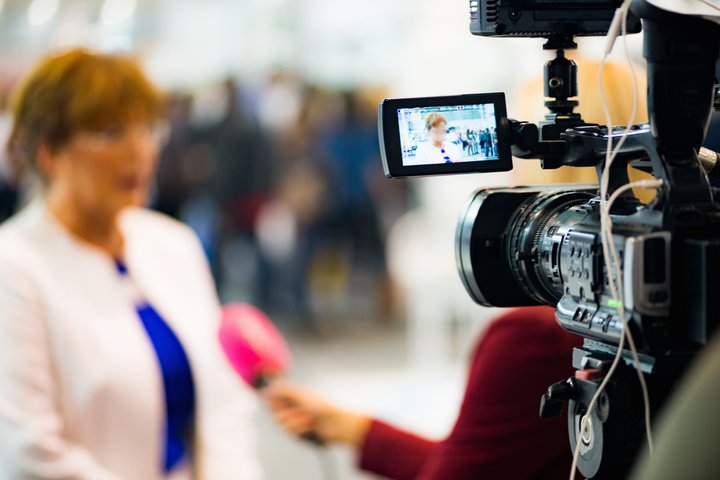 A powerful 2-day programme, enabling you to skilfully represent your company in any media setting.
A media interview is a critical opportunity to land your key message with external audiences. But all too often it's an opportunity that goes to waste. It is essential to train spokespeople to speak with confidence and authority, preparing them for TV and radio interviews and press conferences. Only then can they land their desired messages with clarity and skill.
Become a trusted and confident spokesperson for your company
This intensive two-day programme will enable you to confidently handle any type of live or recorded media interview or presentation, including television and radio broadcasts.
You will receive media training from two highly experienced experts: a qualified voice coach on day one, supported by an experienced journalist and media training expert on day two.
Interview rehearsals
We will equip you to skilfully handle a variety of media opportunities, including promotional, issues-based and crisis management interviews.
Outcomes
Interview experience: practical real time and recorded interviews in front of mics and cameras, with on the spot replay, feedback and coaching
The ability to manage messages and narrative: sticking to core messages; bridging phrases; handling interruptions and distractions; spotting diversion techniques; influencing the viewer's response, landing messages with clarity and skill
Equipped to hold your space, manage your content and stay on message under pressure
Advanced communication skills: body language, vocal presence, state management
Ability to optimise media technologies to your advantage, including cameras, microphones, screens, phones and face-to-face
Key learnings from successful and catastrophic interviews on film
Optional one-to-one coaching
We advise a follow-up one-to-one coaching session after day-two, to support you with the specific development area that your tutors will identify during the course. This is optional and we can provide you with a quote once you book. Please email us to discuss.
A maximum participant/tutor ratio of four to two provides a high level of individual attention, coaching and feedback.
Book for in-person
View our terms and conditions.
If you have any questions, please contact us at opencourses@radabusiness.com.

Choose the start date of your in-person course through Eventbrite.
This course runs consecutively from its starting date
Eventbrite price includes VAT