Personal Impact with RADA Business: Virtual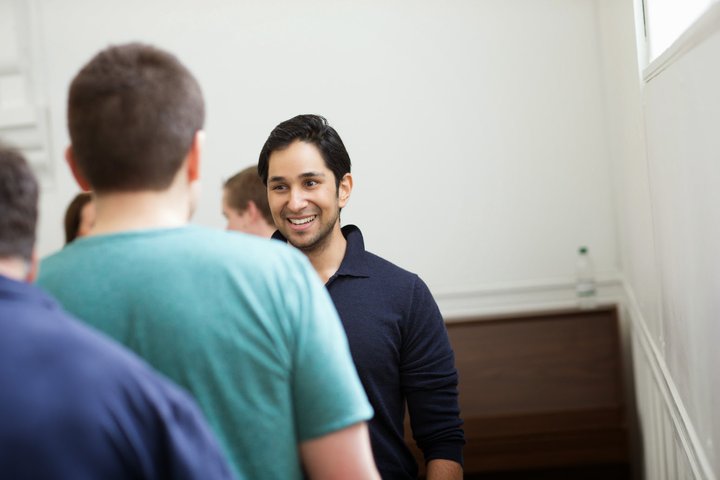 What can you expect?
Learn techniques to help you relate to others with ease
Explore your own communication style, and understand how it affects your impact
A focus on developing skills to help ensure your voice is heard, even during challenging workplace situations
Practical exercises to improve both vocal and physical presence
The small group size enables your tutor to provide you with a high level of individual attention and feedback.
Feel confident about your own impact
Personal Impact is a programme that will give you a deeper understanding of clear and effective communication, whether you're explaining an idea to a colleague, socialising at a networking event, or running a team briefing.
You will be introduced to the fundamental tools of communication – the body, breath and voice – to equip you with the skills to hold your space, whether that be in person or virtually.

The RADA Business tutor will be Conrad Hornby.
Outcomes
Learn greater self-awareness of how you come across to others
A better understanding of your body, breath and voice
Understand how to set up your virtual space effectively
Develop physical presence for both physical and virtual meetings
Insight into how gesture and physicality can be used in virtual meetings
A practical 'toolkit' of techniques that you will be able to take back into the workplace
Techniques for holding your space and both give and receive attention
How to find an opening to enter a discussion
Improved confidence, whatever the scenario
By the end of the course you will have built up the confidence and comfort to be the best version of yourself, even when under pressure.
Introduction to Personal Impact
Gain an idea of what the course is like, by trying out this technique, shared by our tutor Charlie Walker-Wise.