Personal Impact in Meetings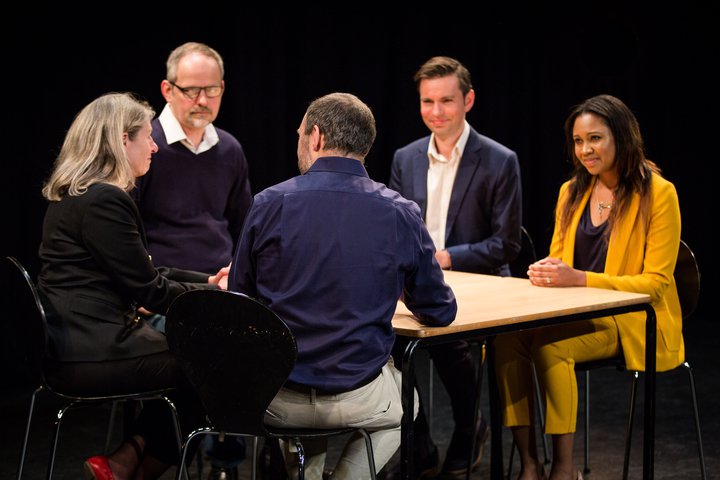 If you struggle to gain positive outcomes from meetings or conversations with colleagues, this course will teach you how to successfully achieve your agenda, accomplish the most from face-to-face communication, and gain a clear understanding of how others relate to you.
Personal Impact in Meetings is a practical, two-day course that will increase your confidence and give you greater impact and influence, whether you want to impress in one-to-one conversations or in the boardroom.
You will focus on techniques to develop a more effective vocal and physical presence, and explore how this affects your relationships with others. Experiential role-play work on a real-life scenario you choose will allow you to hone your new skills through practice, whilst receiving individual coaching and feedback from your tutor.
A professional role-play actor will join the group on the second day for the real-life scenarios exercises.
A maximum participant/tutor ratio of eight to one provides a high level of individual attention and feedback.
First impressions and how they can affect outcomes
Understanding the impact of body language and vocal presence
How to influence others through persuasive language
How to handle unexpected questions
Speaking 'up and out' to come across as you intend

Extras
Pre-course questionnaire to establish your real-life scenario