Leah Curphey, PA at CooperVision
Impact and Influence for Women
"My manager had been on a course with RADA Business and recognised it would be beneficial for me as well, in terms of self-development. All regional Managers were asked to nominate one person to go on the course, and I was lucky enough to be included on the list of eight women who went on the Impact and Influence for Women course held in-house for CooperVision. Three of us were from the marketing team and the rest were from the field sales department, all a different stages in our careers. One of the areas I struggled with previously is delegating responsibility to my colleagues, in order to successfully focus on my job tasks. Another challenge I faced is how I believed I was perceived in the business by other employees. I had heard about RADA, but not RADA Business, so I was intrigued to see what the course would entail.
"We were all quite nervous beforehand but we came away feeling enthusiastic and positive. The tutor was knowledgeable and made us feel completely at ease. She addressed each of us individually as we were all at different levels in our careers. The role-play exercise in which you practice the real-life scenarios which you're struggling with was the most enjoyable for me and really resonated, as it helped me to see how much I had already learnt over the course of the training. What I learnt from the training was to how to focus solely on my job tasks through improving how I communicate with my colleagues through voice methods such as silences and pauses for effect. Another helpful aspect I learnt was how to stay calm in stressful situations, by slowing down when speaking and using breathing techniques. The course lasted two days which I feel was the right of amount of time to be able to learn these new skills and apply them to work.
"As well as personal development, I found the training to be a good team building exercise and brought all of us who went on the course closer together. I've only been back in the job a short time since attending the course and it has already made me feel more in control of my workload, and I am truly enjoying my work responsibilities. I wish I had done the course 20 years ago. I have already recommended the course to a number of people and will continue to do so."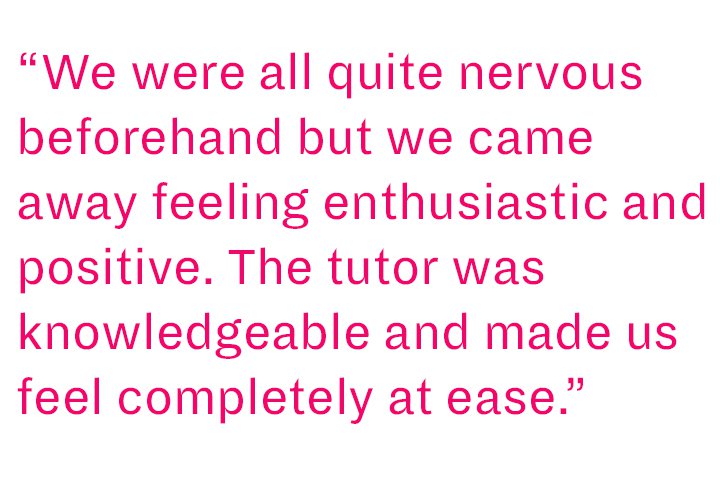 Leah had held several PA roles across the UK, spending seven years of her career in London. Her current role is PA to the country manager for CooperVision, who specialise in contact lenses.