What is Storytelling for Business?
Thursday 24 June 2021, 2:01pm
As individuals, we are all instinctively (yet maybe not consciously) aware of the importance of storytelling. Stories are an essential way that we connect with each other, helping to build empathy and understanding. Yet it isn't enough just to have a good story. The way you deliver your message is equally as important.
We caught up with tutor Elliot Russo to find out more about the essence of storytelling, and how we can all use simple tools and techniques to become better storytellers in our everyday working lives.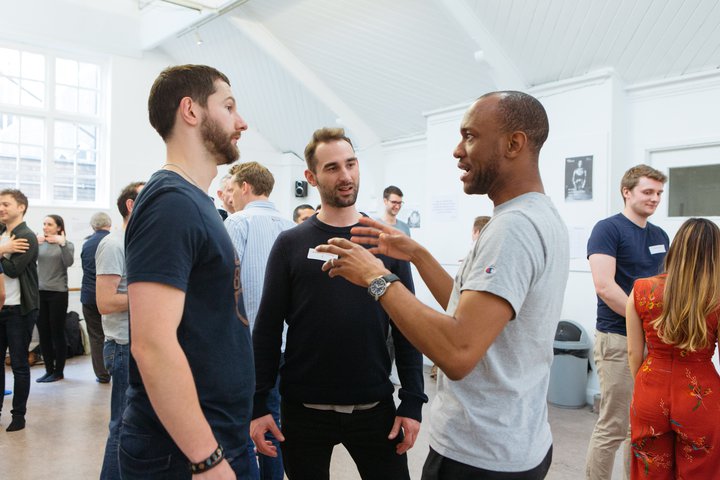 Engage people as if they were your audience
The first thing to keep in mind when thinking about storytelling techniques is that the purpose is always to build an emotional connection – whether you are presenting to a live audience, or delivering a difficult message in a virtual meeting.
"A good story is about engaging people emotionally," Elliot says. "It isn't just a transfer of data, it has to move people."
This is just as true in a corporate environment as it is on stage or screen, and is one of the principles that Storytelling for Business is built upon. The programme blends the core RADA Business techniques of body, breath and voice with storytelling techniques that can be applied in any variety of situations.
Think of yourself as a storyteller who can make others believe in you
Elliot explains that, as professionals, we don't tend to focus on our own personal experiences – but if you have a presentation, a pitch, or a point to make in a meeting, allowing your listeners to put themselves in your shoes can be beneficial.
"Audiences remember stories that give them insight into the storyteller's thought process. So, whether it is an iconic speech or a health and safety presentation, put yourself into your story. Talking about why it matters to you is a great way to help your message land," Elliot says.
"A more engaged storyteller means a more engaged audience."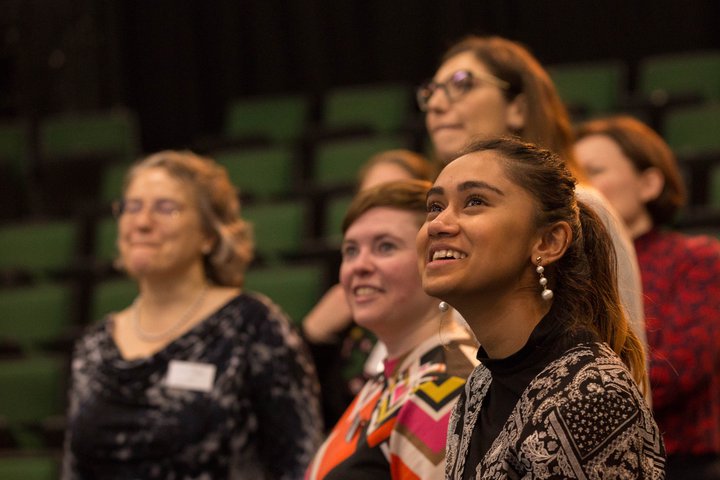 Before taking part in a Storytelling for Business programme, one of the things delegates are asked to prepare is a 'thumbnail story.'
As Elliot explains: "This involves bringing an item that holds some significance to them, which they can speak about for a couple of minutes. The task demonstrates how combining simple imagery with reason effortlessly creates a story (either literally or metaphorically)."
"For example, telling your team that 'this project is going to be hard but there will be some enjoyable parts' is not as exciting as saying: 'this project might feel like we're climbing Everest, but we'll stop off at the best campsites along the way – and we'll enjoy the view once we get to the top'."
Connect with your body, breath and voice to move others
While many of us may think of business storytelling as associated with direct-to-consumer communications or brand marketing campaigns, it is also a highly effective tool when it comes to internal communications. Stories are a great way for leaders to show empathy and humility, particularly if there is a need to deliver a difficult message.
"Often those who come on the Storytelling for Business course do so because they need to nudge behavioral change," Elliot says. "Perhaps they are trying to begin a culture shift within their team or business, or they might be working on a reorganisation."
As Elliot explains, crafting a story often helps people identify potential conflicts and hurdles that can be addressed through the delivery. Using your body, breath and voice in the right way helps your audience engage with the story, aiding understanding even when the situation is tricky.
"We start with ensuring we're connected to the ground – physical stability emanates trust. We then develop centered breathing techniques. Being centered helps us to think clearly in stressful situations. Connecting with our body enables flexibility – both physically and emotionally."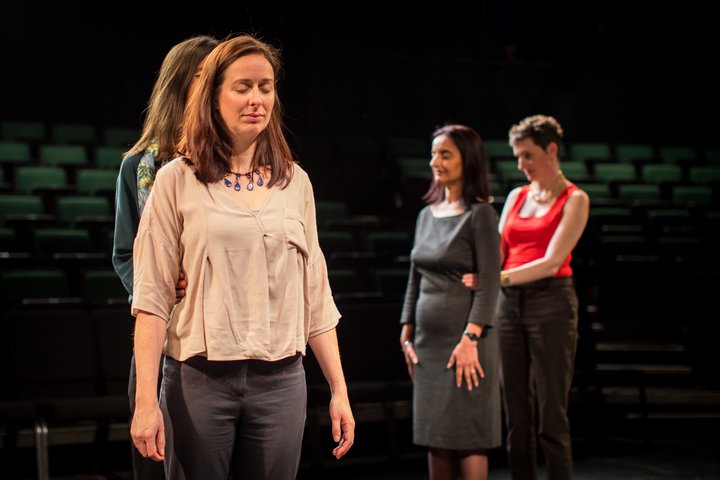 Could storytelling techniques help your business?
Join Elliot or one of our other expert tutors on a Storytelling for Business programme to see how these techniques can transform your communication.
This programme will give you a unique understanding of the tools needed to put a story together, as well as how to communicate your message effectively and engage your audience on any subject.