Developing world-class leadership with The Leading Role
With the increasing pressure and challenges business leaders are facing following the pandemic, RADA Business's flagship leadership programme, The Leading Role, aims to help leaders feel more confident within their job and organisation through an intensive blended learning programme.
Designed for experienced leaders who want to flex their leadership style and increase their influence within an organisation, The Leading Role builds gravitas and leadership presence, whilst equipping professionals with the ability to handle the varying challenges they will face as a leader with authenticity and confidence.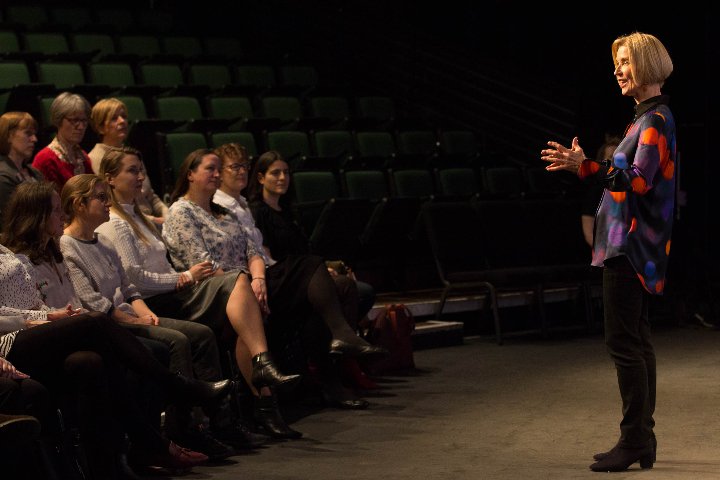 The programme allows attendees to explore the importance of skilful use of the voice and body language to make fundamental shifts in their own personal impact, how they see themselves, and how they approach others. The programme also encourages attendees to consider how to manage their status in high stakes and challenging scenarios to elicit powerful outcomes.
By providing the opportunity to apply the teachings to simulated real life scenarios, played out by actors and role players, the programme allows attendees to gain practical experience in learning to adapt and flex, quickly and effectively, within their leadership style. The rigorous application of leadership theory incorporated within this programme also encourages leaders to understand the importance of, and build, their resilience within this role in order to affect change and growth within their team or organisation.