A dancer's perspective on preparing for performance
We caught up with RADA Business Head of Open Courses, Jessica Moores, a Competitive Ballroom and Latin dancer, to find out how she gets ready for a dance competition, and why she thinks that preparation is the key to a pitch-perfect performance on the dancefloor and in business.
Read on for Jessica's five key steps to prepare for a performance.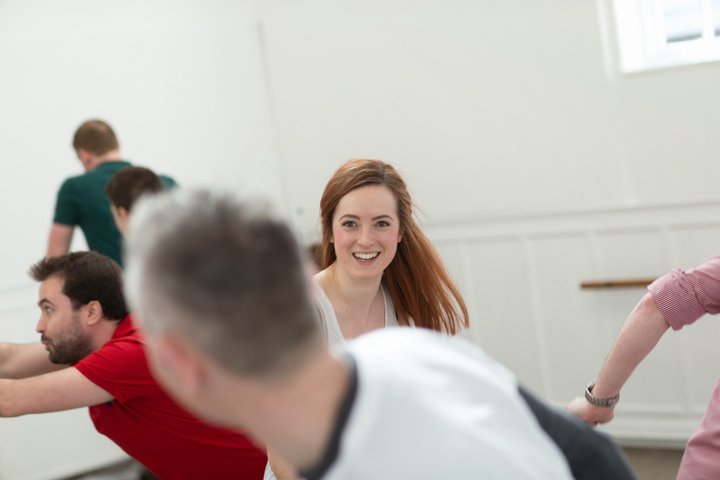 Step 1 – technical training
Having a strong technique is something dancers of all styles can relate to. It provides the basis through which you express your emotion, allowing you to perform through your body in an effortless way. This is always the goal – no-one wants to watch a dancer who looks like they're having a hard time.
Just as with a good public speaker, our job as dancers is to make the performance look easy, and to move people with our desired intention.
I focus on developing only my technique in at least one training session per week. This involves my partner and I dancing our steps to no music. We'll then practise these steps very slowly and repeat, which is harder than dancing at full speed. It takes great skill to dance slowly.
The same can be done in business. Slow down. Ask yourself, what do I really want to gain from this meeting? And how might I get there?
Support your mind and body to grasp what it wants and needs to achieve.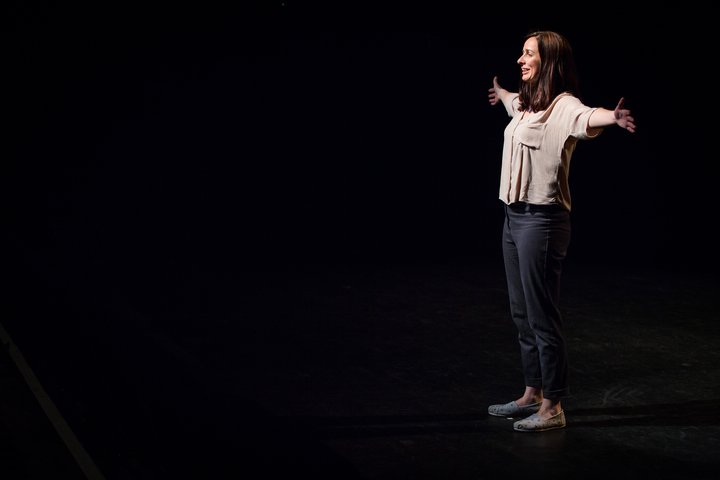 Step 2 – repetition

Repetition training simply means practising a small piece of our choreography, over and over again.
If a small mistake is made, my natural reaction is to discuss this with my partner, however when we are training in this way, we simply stop and start again. We'll keep repeating this process until the muscle memory is working and we are no longer having to exert as much energy, either physically or mentally, in order to make the choreography happen.
It's similar to the way somebody preparing to deliver a presentation might rehearse aloud to themselves. When preparing for a presentation or pitch, it's not that you are learning a script, but rather that you are practising the structure of your talking points. Aim to embed your message, so that one word can release a flowing narrative.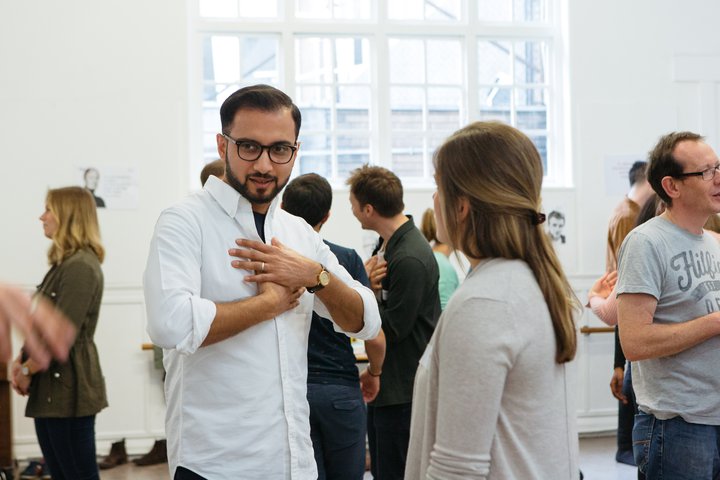 Step 3 – storytelling

Once I have confidence in my technique and choreography, I use these foundations to focus on what I want to achieve during a performance. It could be "I want to win!" but I don't feel this is particularly positive. Whether you're prepping to perform on stage or at work, being fixated on the desired end result only adds to the pressure.
Instead, I turn my focus to how I want the audience to feel.
A great example of a dance that relies on storytelling is the Paso Doble. The lead dancer plays the Matador, and their partner can play a number of roles such as the Matador's cape, the bull, a Flamenco dancer or the Matador's partner. You need a strong connection and story with your dance partner to portray the struggle of this historic dance.
Imagine 20 talented dance couples, all wonderful dancers, moving to the same music, but telling completely different versions of the same story. I love watching my fellow competitors to see what strikes me as an audience member – did that position emote what I feel when I hear the music? Do you have a clear narrative through the dance, or is another couple demanding your attention?
It is a great way to see how physicality and presence are so powerful. As dancers, we do not have a literal voice to help us tell the story, yet we still have to create an emotional connection.
In business, connecting to your audience is just as vital, but you can use your voice! If you are engaging people and trying to influence them, they need to know that you care about what you're talking or presenting about. No matter your subject matter - show your audience that you're passionate about it.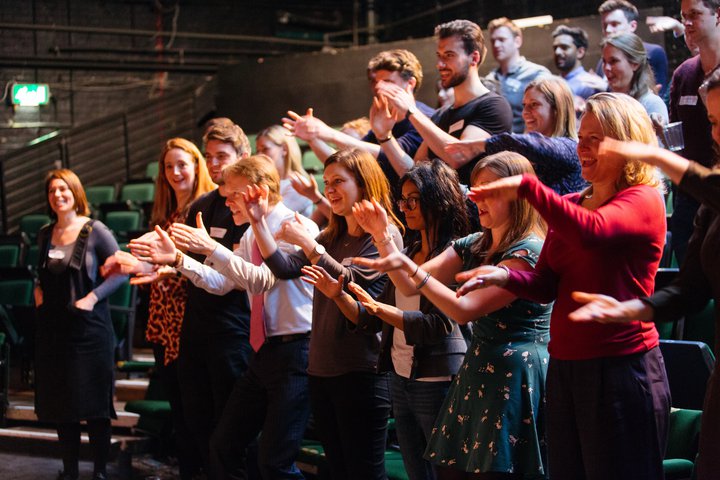 Step 4 – stamina

Stamina training is something all dancers must do. Unfortunately, no matter how much you work out at the gym, the only way you can truly prepare for a final is by actually dancing finals – over and over and over again. And that's on top of other fitness training and dance classes.
If you do make the final at a competition, you could be expected to perform five dances back-to-back.
It's the same with business. Most of us only learn by doing, so it's important to grasp the opportunities offered to us to present and lead. Just go for it.
Step 5 – the performance

When the day itself comes, you can't worry about the small details. By this point, you must be in a position to trust that all of the training – all of those hours of blood, sweat and tears; all of those late nights in the studio – have prepared your body and your mind for what you are about to do.
The job on the day is to give the best performance you can, taking each dance at a time, and to make the audience feel that same pure joy and love for dance that you feel when you are performing.
For business leaders it's the same. Trust that your hard work will pay off. Breathe. Take in the audience and enjoy your performance.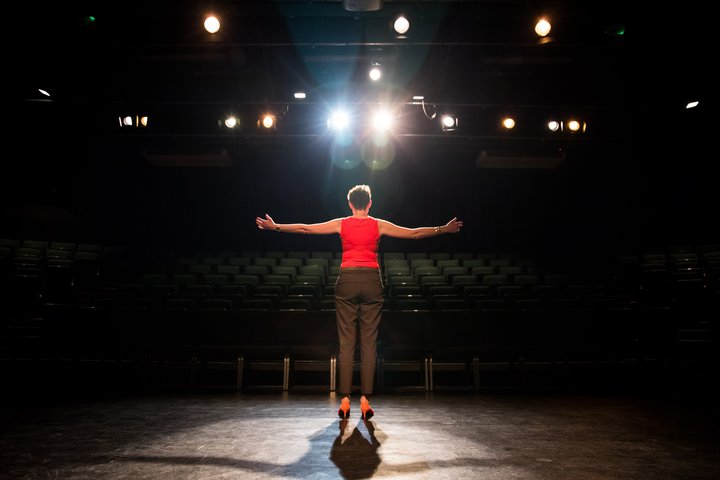 Perfect your work performance