Stage Combat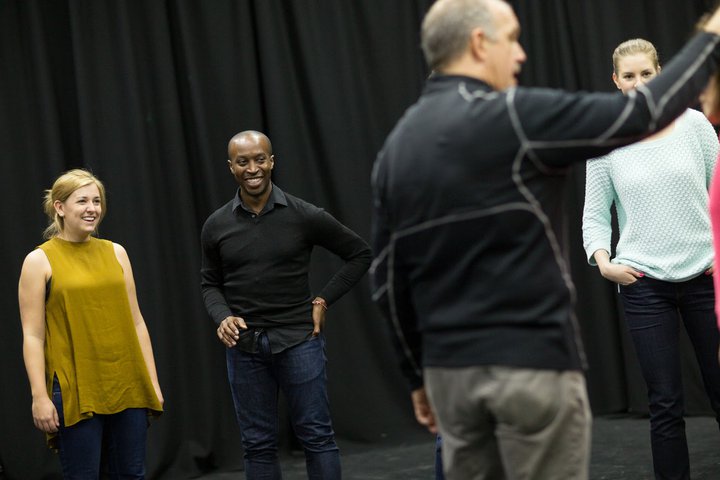 Experience the art of stage combat without any contact - a memorable and exciting way to build trust in your team. Our specialist session introduces you to the skills our RADA actors are taught to make stage fight scenes look real.
The tightly choreographed sequences require skill and timing and our RADA fight choreographers are on hand to teach you just that. With safety as the first rule in stage combat, these highly experienced tutors will take you and your teams through the series of actions and reactions needed to create convincing scenes.
This session is a brilliant opportunity to try out these unusual skills in a safe setting. They require extraordinary levels of trust and concentration – whilst being hugely entertaining and fun for all participants.
Great for
Respecting the strengths and vulnerabilities of others
Building trust
Concentration and focus
Awareness of surroundings
Helping teams who are experiencing friction or trust issues
Having fun

Extras
Want to tailor your training? Other workshops or skills from our open courses such as Personal Impact can be included in a combined, full-day option that allows groups to rotate through various sessions, so more of your team can benefit. Contact us on +44 (0)20 7908 4830 or ask@radabusiness.com to discuss.