One Voice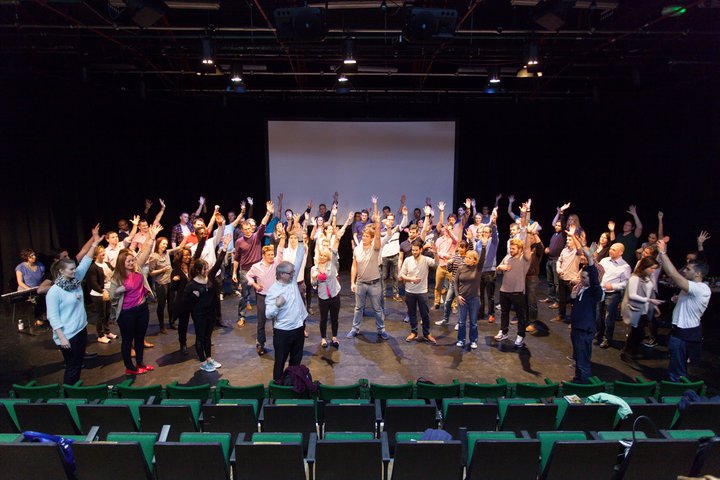 Learn, practise and ultimately perform a piece of music with your team - a great way to bond and build confidence.
This invigorating session offers you the unique opportunity to take part in a singing workshop under the expert guidance and tuition of RADA's singing coach.
You'll learn about pitch and volume, tune and harmony, choreography and movement and the importance of working towards presenting your work to an audience. Skills that are fun and energising but also applicable to our professional lives.
You don't need any previous singing experience to take part in One Voice. It's an exploration into 'finding your voice' as a collective, as well as an excellent opportunity to learn new skills from a world-class vocal coach. This session provides an engaging and fun way for a team to work collaboratively and constructively towards a common goal.
The group sense of achievement after the piece is performed is enormous and encourages a 'can do' and supportive attitude back in the workplace.
Great for
Vocal presence
Confidence building
Team bonding
Breaking down barriers
Supportive behaviours
Expressing yourself

Extras
Want to tailor your training? Other workshops or skills from our open courses such as Personal Impact can be included in a combined, full-day option that allows groups to rotate through various sessions, so more of your team can benefit. Contact us on +44 (0)20 7908 4830 or ask@radabusiness.com to discuss.