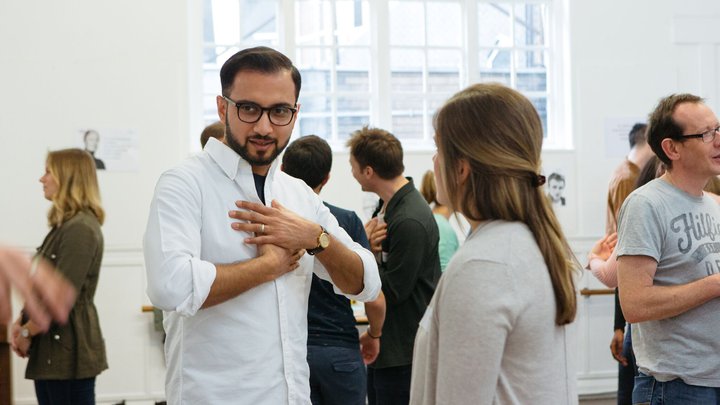 In-house training
Bring our open courses in-house. Choose the skill you want your company to master, pick a course, and experience our training at RADA's rehearsal studios in London. We can also deliver the training at your premises, wherever you are in the world.
Personal impact skills
Presentation skills
Leadership skills
Women's programme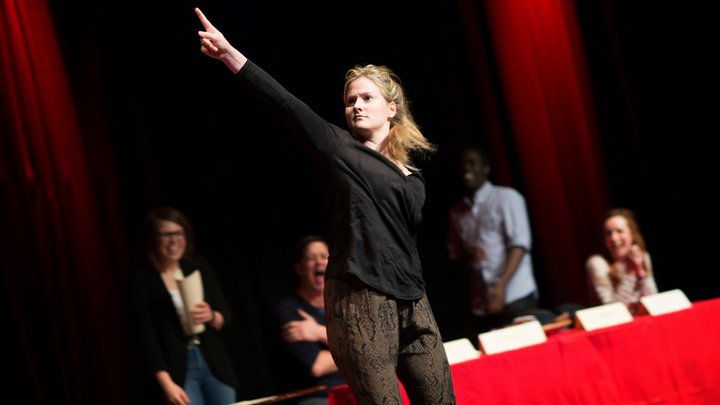 Acting skills workshops
We've trained the stars of stage and screen - now let us train you. By using the skills and techniques of actors, you will develop a greater understanding of the importance of creativity, practice, presence and vocal power - and learn how to hold an audience's attention.
Improvisation
Drama
Stage Combat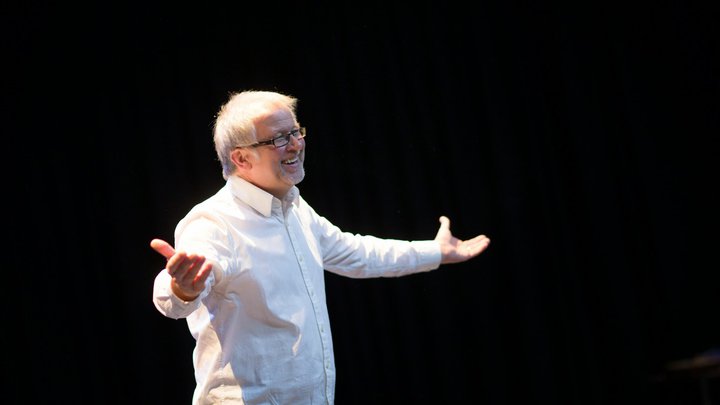 Singing workshop
You don't need any previous singing experience to take part in One Voice. It's a fun exploration into 'finding your voice' as a collective, as well as an excellent opportunity to learn new skills from a world-class vocal coach.
One Voice
You may also be interested in
Consultancy
Every organisation and individual has unique and varied needs. We create truly transformative learning experiences based around your objectives and type of business.