Andrew Russell, Deputy Director at Department for Environment, Food and Rural Affairs (Defra)
"When leading meetings in front of my peers, I found that although they were listening to what I was saying, my words weren't necessarily making an impact. The messages and actions I was trying to communicate were not always being received and understood as I expected. It was these situations that led me led me to look for a course that would help me to sharpen my leadership skills and allow me to create a powerful impact through my day-to-day interactions. The RADA Business three-day programme, Creating a Powerful Leadership Presence, was recommended to me by the Defra Learning and Development Manager who had received good feedback on RADA Business training programmes. After looking at the programme offering, it definitely seemed like something that could develop and strengthen my skills.
RADA Business kept me well informed of everything I would need to do in order to prepare - and this allowed me to attend with the correct mindset.
Our tutors were excellent, showing a keen interest in the development of all the attendees and engaging with everyone. At one stage we were split into two groups, giving us dedicated time with one of them. In my group, we worked on a one-to-one interaction, which enabled me to have an honest and open discussion about the personal challenges I was facing in my professional career, receiving specific, expert feedback.
Attending the course at RADA Studios created a powerful atmosphere for learning. As part of the course, we had actors come in to portray realistic characters and situations from our businesses by role-playing scenarios. This experience really helped me immerse myself in the training. I tried out the skills I'd learnt, testing to see what worked well for me personally. We built upon acting techniques such as the 'golden thread', which helps you achieve good posture by visualising a thread pulling you up from your feet, all the way through to your head. It felt a little unworkable at first, but after receiving feedback from my peers, I was able to understand how techniques like these helped improve my presence. It was also interesting to see how using my voice, adjusting my posture and having the right energy made a difference to the way I was being perceived by others and could give me strength in challenging situations.
Since undertaking my training with RADA Business, I have been able to try my newfound skills in a number of scenarios, transferring the knowledge I learnt in all areas of my corporate life. The training has enabled me to feel better within myself during difficult interactions. I'm now satisfied with my presentations.
Knowing what I wanted to achieve before attending Creating a Powerful Leadership Presence really helped me get the most out of my experience. I would highly recommend the course to anyone hoping to improve their leadership skills, as it is one of best training programmes I have been on."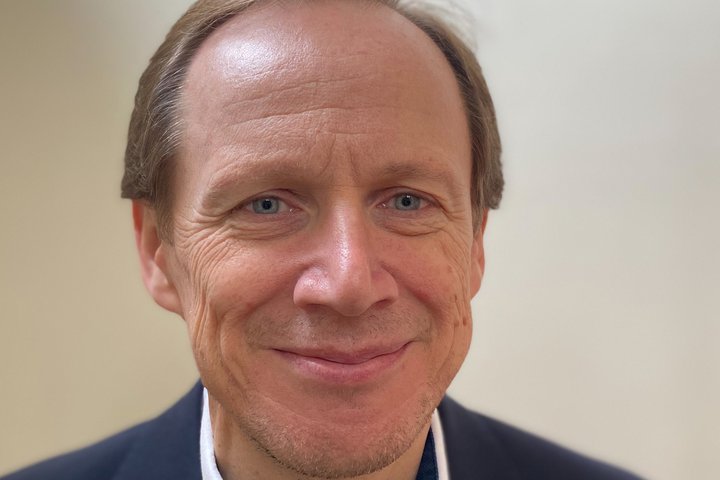 Andrew has held multiple strategic development roles, spending the last ten years of his career in the environmental sector. He has been in his current position as Deputy Director at Defra for three years, leading on the strategic approach and development for their digital services.