Colin Farquharson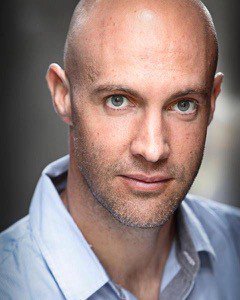 Colin is a creative and dynamic communications trainer with over 10 years' experience in executive coaching, managerial/leadership training and staff development. Drawing on his background as an actor and vocal coach, Colin delivers a range of bespoke strategies to help develop his clients' interpersonal communication skills. He has worked in both the public and private sector throughout Europe, as well as with many charitable organisations.
Colin trained and worked as an actor for over 15 years, before undertaking an MA in Voice Studies at the Royal Central School of Speech and Drama. He continues to work as an acting and voice coach for many London drama schools and Shakespeare's Globe, specialising in Specific Learning Differences (SpLD) such as dyslexia and dyspraxia, with the aim of creating more diversity in the industry and implementing more inclusive practice.
Colin's work is grounded in current research, theoretical models of communication and the latest neuroscientific research evidence. His work includes principles drawn from theatre, Emotional Intelligence (EQ) and mindfulness practice. His training delivers practical tools to enable clients to create greater impact and presence in both verbal and non-verbal communication.