Performance Coaching Programme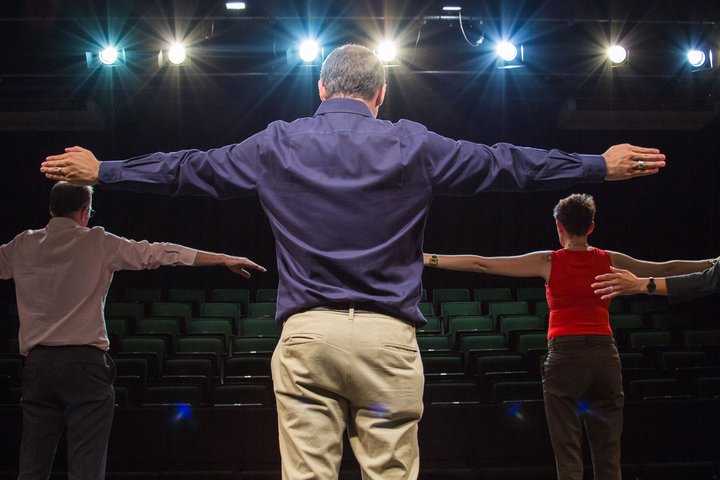 Elevate your performance with tailored coaching from an expert tutor. The Performance Coaching Programme is specially designed for leaders and senior managers looking for tailored and refined one-to-one attention.
Following a diagnostic call that explores your personal ambitions and key communication challenges, we assign a tutor to lead your journey. The skills you learn and apply throughout your eight sessions are shaped within the context of your goals, as well as the specific demands of the organisation you may be managing or leading.
You will gain invaluable insight into your current performance and learn transformative behavioural skills to take your leadership to the next level.
We take a holistic approach, adding support to your programme when it's relevant to your goals and valuable to your journey. This may include recommendations to work with additional tutors with expertise in various fields such as media training, executive coaching, body-led psychotherapy and vocal coaching, as well as role-play work with professional actors to rehearse challenging leadership scenarios.
What can I expect?
Ability to step into a leadership role confidently and effectively.
Understanding of the behaviours required to lead and inspire others
Greater awareness of your leadership presence, and how to flex it to be effective, engaging and confident in any situation
Fine-tuned vocal presence; tonality, articulation, phrasing, clarity, grounding
Enhanced natural instincts, backed up with techniques to be a fully rounded and equipped communicator.
Programme components
Call with a member of our senior client team to explore the areas you want support with
Pre-coaching call with your lead tutor to discuss your objectives in detail
Eight two-hour, one-to-one coaching sessions with a dedicated RADA Business tutor
A number of sessions supported by additional RADA Business experts
Post-programme call with your tutor to explore practical applications of your learnings and help you embed changes for your future success
Teams
We can deliver coaching in-house if you have a number of employees who require training
In-person or virtual
Coaching can be delivered in-person, virtually, or through a blend of both, according to your needs throughout your programme.
Off-site and overseas
We can deliver coaching away from RADA if this suits you better, or internationally if you are not based in the UK. Additional tutor/venue expenses may apply