Clare Dale on leading in a virtual environment
By Claire Dale, tutor and Leadership Programme Director
"I don't know about you, but I got to the end of the first week of lockdown having spent more time than ever in Zoom meetings, communicating in front of a screen. By Friday it felt as though I had grown a million new nerve endings in my eyes and ears, which felt huge, but the rest of my body felt smaller and diminished.
Covid-19 is forcing all of us to go online. I imagine that even when we emerge from this pandemic, we will continue to use technology more and offer new online products, which we're developing now, long into the future. Apart from anything else, we will all have found a new way of working together whilst possibly keeping pollution levels and our carbon footprint down in the best interests of the planet.
It feels as though the RADA Business approach to leadership through embodiment is going to be more important than ever.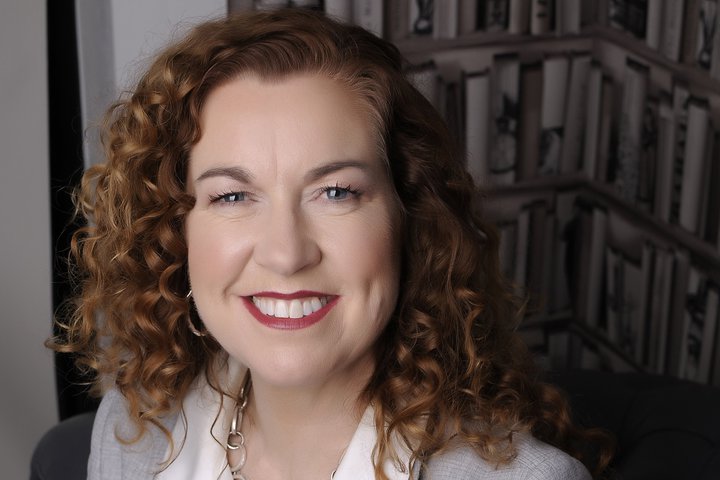 The core elements that we teach; use of body, breath, voice, movement, presence and language/self-expression, are vital not only for our communication as leaders online, but because they underpin our wellbeing too. We will quickly learn that without the general levels of activity, walking to the train station, or to the coffee machine, chatting, smiling and interacting incidentally with people, our bodies will waste away and our eyes, ears, brains, mouths and fingers will become more dominant. Our breath may shorten or become shallow, or we may hold it for extended periods of time whilst we focus forwards towards our screens.
This reduces oxygenation levels that will especially impact our cognitive sharpness and our ability to be creative. Our vital organs may start to operate at reduced function as the body spends hours in held positions. Our aim is to keep you moving, and show you how to use your body and your physical intelligence to support your leadership performance at a high level.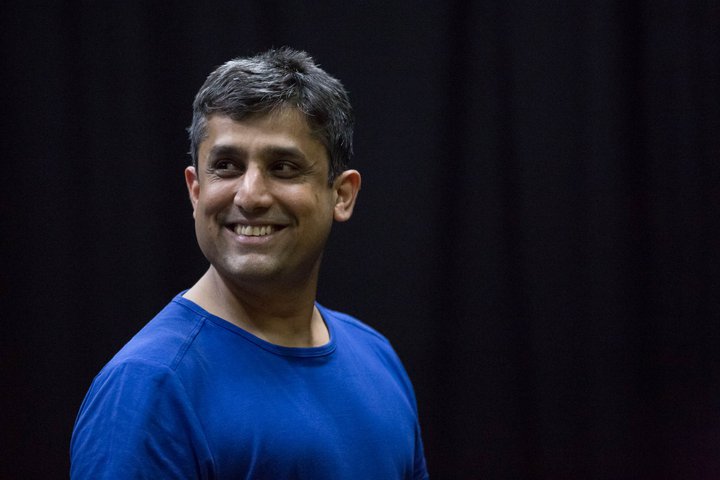 Leadership development training will need to accelerate the connection between the ideas behind great leadership and the ability to enact them straight away in virtual life, if they are to be successful interventions. There is far less opportunity for the trial and error of low stakes scenarios, which we benefit from when practicing leadership behaviour in the incidental world - outside our home office. Inside and online there is much more pressure on that next scheduled meeting, and the impression we make on how people feel.
Online role-play will become vital when there is a whole new set of high stakes interactions to rehearse. And our ability to flex between different leadership modes will need to be swift, complete and fully embodied in order for us to communicate with impact through the camera and microphone. As we know, technology has a way of sucking nuance and meaning out of important moments. We need to use 10% more vocal and physical energy and adaptability to create a sense of presence in our virtual leadership.
How can we help ourselves?
In online meetings (sitting or standing at your desk)
When other people are speaking (i.e. when you are listening), we recommend that you breathe; diaphragmatically, smoothly, deeply into the abdomen. This way you will keep the vagus nerve stimulated, enabling you to be clear, calm, balanced, and energised. You'll be able to remember what is discussed and improve your ability to assimilate complex ideas.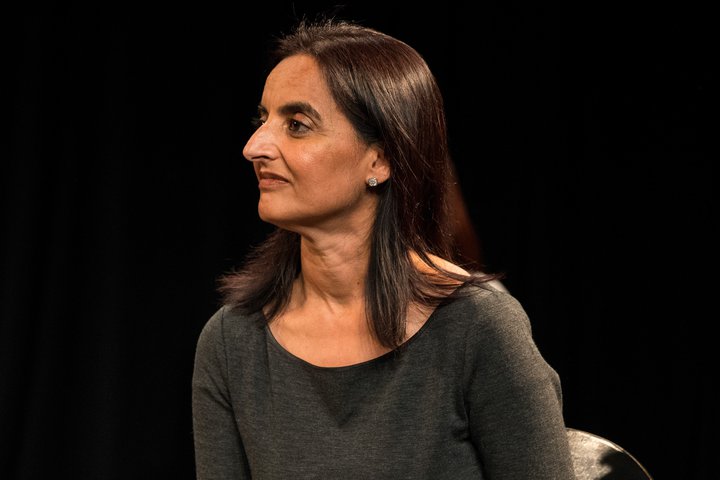 Think about your body representing four modes of leadership, which you need to use daily
Feet - ground yourself, support your spine and behave with authority. Get a good quality microphone, so that the sound quality is higher, giving your voice the base resonance that helps to ground other people.
Centre – energise your ideas with your breath (your 'inspiration') and use the full range of sound in your voice to be inspirational and build belief in others. Technology drains energy from your message - you need to find new energy from 'your centre', and put that energy back in.
Heart – let others know you care by taking time to express empathy and ask people how they are feeling. 'How do you all feel about that?' is a great question for small virtual meetings because it immediately helps your people get out of their heads and into their bodies, where they feel the emotional impact of our circumstances. Be compassionate.
Head – don't lose your head when technology fails just as you reach the crux of your address to the team. Stay calm, pause, deal with issues one by one. Share your strategy and create clear plans, using your analytical leadership capabilities to give others clarity about the future."
We have been working hard to adapt to the challenges of the pandemic in order to continue to support all our clients at this time. Delivering practical, online embodied Leadership Performance training really works. We'll keep you moving, and enable you to continue to grow and develop in your leadership, leading your people through this time of global crisis.
Find out how Claire and our expert team of tutors can help you to refine your leadership whilst you're performing on a virtual stage by contacting +44 (0)20 7908 4830 or ask@radabusiness.com.