Leading in a virtual environment: connection and compassion
Read the latest blog from Claire Dale, RADA Business tutor and Leadership Programme Director
With daily press briefings and intense public scrutiny of our government and other world leaders – all set against the backdrop of medical guidance that is constantly being updated – leadership style is a big topic of conversation right now.
Striking the right balance can be difficult at the best of times, but as we deal with the realities of life during a global pandemic, leaders are facing several additional obstacles. This is just as true for business leaders as it is for those on a global stage, as so many find themselves having to respond to difficulties and communicate clearly with their teams during these challenging times.
In previous updates, Claire Dale has shared insight about how our bodies can be looked at as representing four modes of leadership. Claire has already considered how focusing on the feet can help with grounding and why thinking about the centre of your body can help you connect to your ideas and inspiration.
Today Claire is looking at how leaders can strike a balance in today's virtual world, by connecting to the heart and considering every situation with compassion.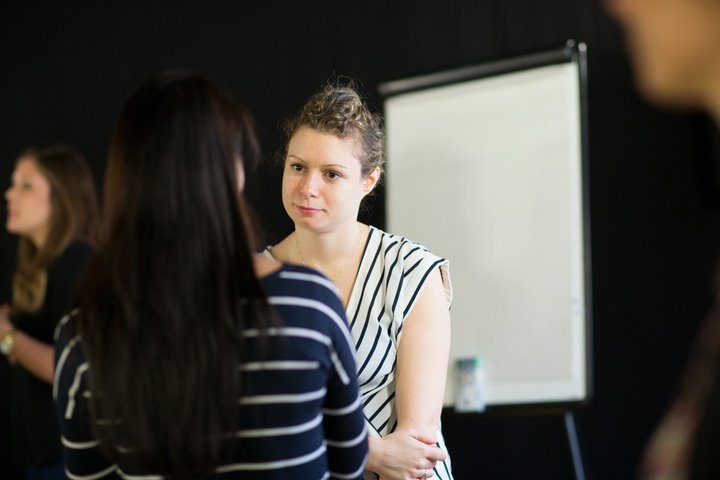 Claire on compassionate leadership
"In recent weeks, we have seen world leaders drawing on their own Covid-19 experiences to communicate in very different ways.
To take one example, Andrew Cuomo – the governor of New York – has talked in detail about his own family, including his brother Chris, who has been battling Covid-19. He has also spoken of how the way he looks at life, and even the way he thinks about his children, has changed over the past few weeks.
By contrast, our Prime Minister Boris Johnson, delivering a speech a couple of days after returning to work after a stint in intensive care, has been much more Churchillian in his approach. Although he had previously thanked the NHS staff who cared for him during his own illness, he chose not to focus on that first-hand experience in his first return-to-work speech. Instead, he focused on how we will fight and prevail.
To underline these two different approaches, Cuomo's messaging had stories, longer vowel sounds, movement of his voice up and down in pitch, with varied tone and pauses for us to feel with him. Johnson's message used a strong voice, which was repetitive and punchy in rhythm and tone, pushing emphasis into many of the words, as he nodded his head forwards to impress the importance of our mission and our survival on us.
Both approaches have their merits, but when it comes to showing compassionate leadership, talking about your own experiences can be a great way to enhance strength. Although many of us don't want to show our vulnerabilities, in times like these it can actually help audiences to empathise with, and trust, their leaders.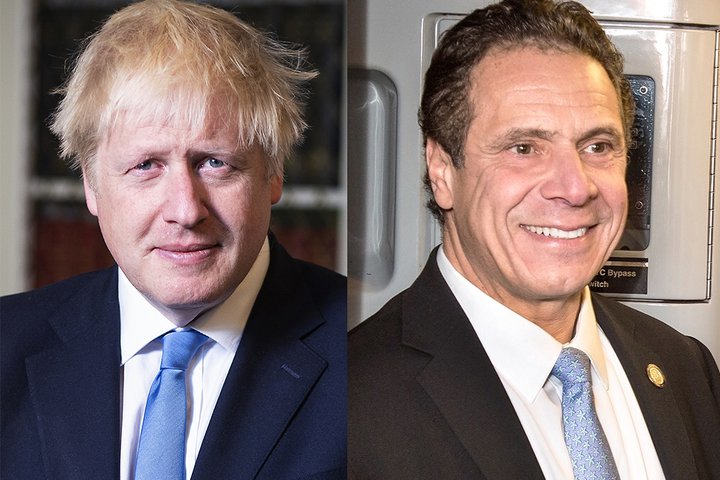 The importance of compassion
Compassion, and compassionate leadership, requires underlying authority and strength. It needs to be held gently, with the feet firmly planted on the ground, and combined with a large dose of heart and feeling that enables us to deeply trust the voice and the leader. The heart (Coeur in French) links linguistically to the word courage; the ability to overcome fear – so to say something in a heartfelt way is courageous, if underpinned by genuine authority, and is the opposite of weakness.
The heart is the place where we feel compassion and it links to expansive emotions of respect, love, pride and joy, as well as contracting emotions such as grief and sorrow. We have become too afraid that we will be weakened by emotion, that it will stop us from getting results, without realising that it is emotion that largely drives us to work hard. We work hard because we care and because we feel cared for, and if we trust then we are more likely to be trusted.
Recognising the need and desire for compassion in the people you serve is vital. The skill to access that part of yourself authentically, and to be courageous is a vital leadership capability. Leaders need to acknowledge and speak from the heart, rather than keep it hidden, or let it be assumed. We are all human and we all want to feel bonded with each other.
In terms of Boris Johnson, overriding his feelings and his own real story – perhaps in order to reassure us – was counterproductive in my opinion. We needed to see his humanity at that moment, as well as feel his strength.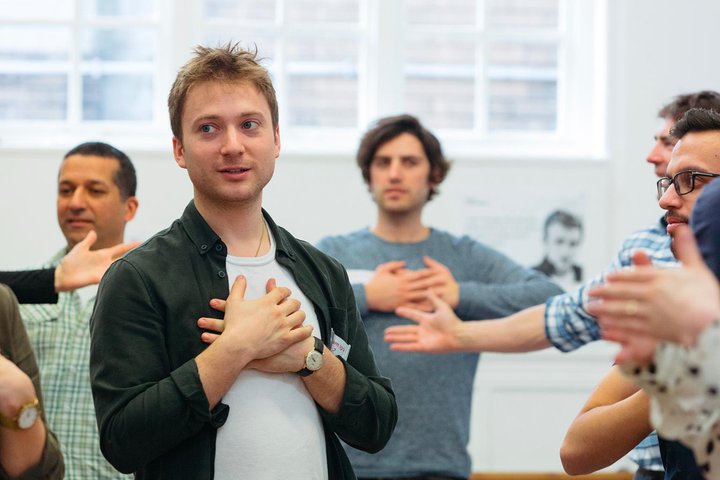 Embodied leadership
You might ask yourself now – how are you showing your humanity in your own work? Where are you recognising the need and appetite of the people you serve, and rising to meet it in a way that only you can? It's a question worth asking, especially now.
In our embodied leadership work, the balance of authority and compassion is one of the most important development areas for many leaders. The weight of responsibility, decision making and fire-fighting that many leaders are caught up in day to day can limit access to our compassionate leadership. But we can learn to shift genuinely into a compassionate mode even when we might not be feeling compassionate at that moment.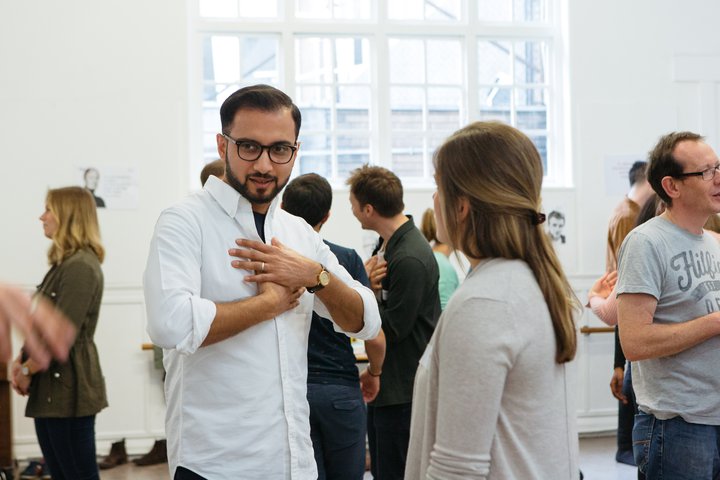 Stage one - take some time to think about how you will respond with compassion
Stretch the chest and heart area regularly. Closing the shoulders in and hunching towards our computer screens limits the release of various neurotransmitters and hormones that are part of our compassionate response – your 'feeling,' in other words. Instead, roll your shoulders open, clasp your hands behind your back, look up a little and stretch your chest open.
Prepare for meetings by using the principle 'walking in their shoes'. Literally imagine you are walking in the shoes of your team, or the people in your organisation. Think about what it might be like in their world right now. What might they be thinking? What might they be feeling? Use this insight as a resource to help you empathise.
Care by taking time to ask people how they are feeling. 'How do you all feel about that?' is a great question for small virtual meetings, because it immediately helps your people get out of their heads and into their bodies where they feel the emotional impact of our circumstances.
Stage two - when you are on your next virtual call, try these final steps
Share, genuinely, your thoughts and feelings with people. Let them know something about where you are, and how you feel about what is happening. Show you have listened to them and are now sharing your perspective, rather than overriding them, they will listen and want to know more about you. Then they will want to follow your lead.
See people. Look into the camera lens with kindness and care in your eyes as you greet people. Get used to imagining the exchange of positive emotion as you transmit empathy and connect via technology. If that is your intention, and you look into the camera, people will feel it.
We have been working hard to adapt to the challenges of the pandemic in order to continue to support all our clients currently.
Find out how Claire and our expert team of tutors can help you to refine your leadership whilst you're performing on a virtual stage by contacting +44 (0)20 7908 4830 or ask@radabusiness.com.