Join us for a unique book launch at RADA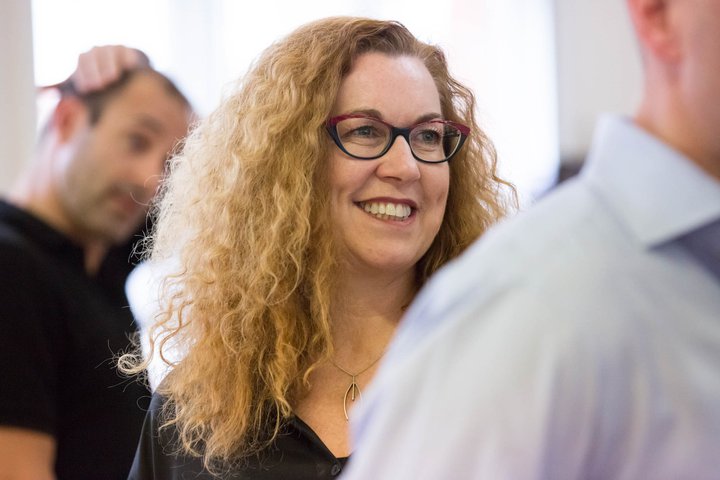 Wednesday 9 January 2019, 6.30-9pm

RADA Studios, WC1E 7EX
We're delighted to host the book launch of Physical Intelligence: Harness your body's untapped intelligence to achieve more, stress less and live more happily, written by our leadership tutor Claire Dale and her co-author and business partner, Patricia Peyton.
The book, published by Simon & Schuster UK, is a practical guide that contains effective techniques you can use to develop your strength, flexibility, resilience and endurance, preparing you to deal with whatever comes your way in your work or personal life.
In the words of RADA's Director Edward Kemp: "In an age where we constantly ignore or abuse our body's intelligence and value the prizes of the education system over the benefits of learning, this book is an essential counterblast to a better, more integrated way of working and living."
The evening will commence with drinks and canapés, followed by a book excerpt presented in our Studio Theatre. Claire and Patricia will invite guests to take part in a practical workshop to experience some of the book's techniques, and there will be an opportunity to buy a signed copy. The night will conclude with networking with fellow guests in our Studios bar.
Spaces are limited. We hope that you can join us for an insightful evening this new year.