Drama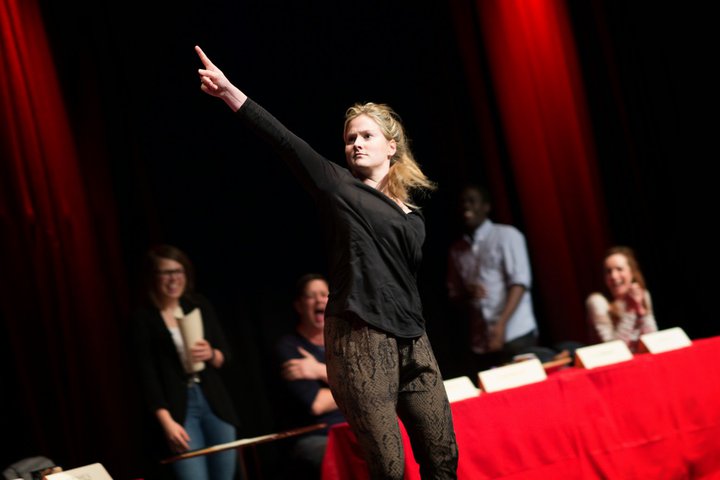 Drama takes you behind the scenes into the fascinating world of the actor and their training.
This workshop introduces you to an actor's experience in preparing for and working with a play and equips you with vital techniques to get ready for scripted presentations or speeches. It enables your team to come together, build relationships and develop a range of new skills.
By using the skills and techniques of actors, you will develop a greater understanding of the importance of rehearsal, practice, presence and vocal power - and learn how to hold an audience's attention.
You can choose which playwright's text is used, including Shakespeare, and our highly experienced RADA Business tutors will design the workshop to suit the needs of your group. This fun-packed, practical session encourages you to step out of your comfort zone and throw yourself into a unique and fascinating workshop.
Great for
Working with texts
Learning new breathing techniques and vocal warm-ups
Improvising 'in the moment'
Gaining new communication skills
Working on body language
Co-operation with your team
Understanding of others
Confidence and overcoming inhibitions

Extras
Want to tailor your training? Other workshops or skills from our open courses such as Personal Impact can be included in a combined, full-day option that allows groups to rotate through various sessions, so more of your team can benefit. Contact us on +44 (0)20 7908 4830 or ask@radabusiness.com to discuss.