John Bromley, Head of Clean Energy, Legal and General
Elite Performance Programme
"As Head of Clean Energy and having initiated, established and grown the Clean Energy investment business and team during my first few years at Legal & General, I felt I needed to become a more established member of the leadership team, both in terms of my impact internally and in my role as an external spokesperson for the company on issues surrounding climate change and green energy. I knew it would be beneficial to undertake some form of personal development training to fulfil this role, however it was difficult to identify what sort of programme would be most valuable to me.
"I was introduced to RADA Business' Elite Performance Programme by our Group Head of HR, and the coaching programme instantly stood out as a unique offering. During my initial conversations with the RADA Business team, there was no presumption that I would follow a prescribed programme but rather an open dialogue with one of my tutors, in which we explored my current situation and goals. As a result, the programme was perfectly tailored and adaptable to help me achieve my personal objectives. There was also a mutual understanding of what direction the programme should be taken in right from the outset.
"The programme itself was fantastic: it offered a holistic and all-encompassing approach which has allowed me to grow significantly within myself, as well as in my role. The tutors' perspectives and skillsets were entirely different to my own, and they encouraged me to let go of any feelings of self-consciousness or uncertainty. The relevance of these skills and the level of detail the tutors brought was invaluable and incomparable to any other training course I have completed.
"Throughout the duration of the programme, which was completed both in person and virtually, I was equipped with a range of language and voice coaching tools to improve how I present myself and communicate my ideas to others. However, it went a lot further than simply teaching me new skills. The programme encouraged me to embody and grow in my role, in every sense of the word. As I continued, I was able to deeply examine and reflect on my own values and how these have shaped my authentic approach. This also helped me to understand why I was becoming recognised as a leader, and helped me to feel prepared to fulfil the responsibility that comes with my position.
"As part of the programme, I participated in group training sessions with other professionals who were completing a course with RADA Business. It was incredibly useful to be able to practise the skills I had been taught in a safe, non-judgmental environment, and to receive feedback within that group setting.
"Since undertaking the training with RADA Business, I have been able to implement the skills and techniques I have learnt in countless ways. I gained such confidence throughout the programme and it has had a tangible impact on the way in which I handle difficult situations, particularly ones that I would have found challenging previously. Furthermore, the programme helped to improve my public speaking skills significantly and encouraged me to really consider the intent behind each contribution I make, whether in a discussion or meeting. In turn, this has enabled me to prepare and deliver messages in a more effective and impactful way to drive change and innovation within the company in regard to green energy.
"This greater understanding of impactful communication proved particularly useful when attending one of Legal & General's largest internal events for senior leadership. At the event, I had to deliver a presentation on the topic of climate change. Due to the skills I had learned with the tutors at RADA Business and my growing confidence within a leadership role, I was able to fulfil this public speaking position with confidence and contribute to the event in an engaging way that I believe left a lasting impact on the company.
"The training allowed me to feel liberated in my potential to perform effectively as a spokesperson for Legal & General. This increased confidence to step into the public domain in an engaging and meaningful way encouraged me to participate in an event run by The Telegraph, in which I was interviewed as part of a 'Leaders Panel'.
"Overall, it has been a great privilege to be trained by RADA Business and complete the Elite Performance Programme. What I have gained from this course has been invaluable, in both my professional and personal life."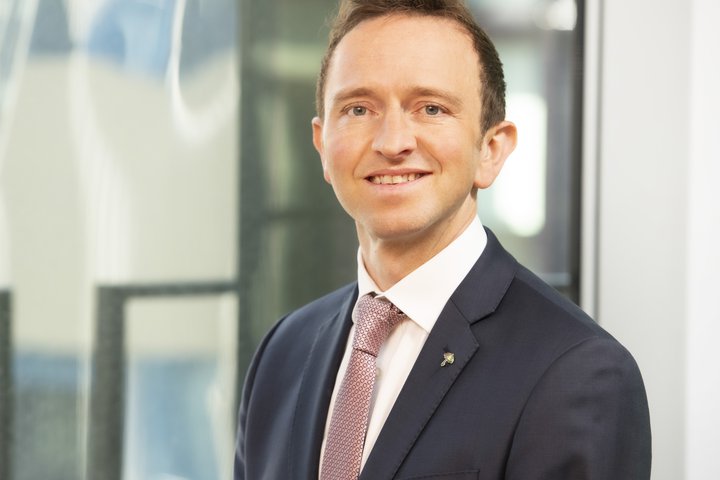 John has dedicated his entire career to working in businesses and projects directly linked to climate change and sustainable development. He has over 20 years' experience in a variety of key roles covering clean technology, renewable energy, environmental infrastructure, and public-private partnership investments.  Since 2015 John has been leading direct investments in Clean Energy infrastructure and technology at Legal & General, where he is also engaged across the Group's initiatives aimed at addressing the challenges of climate change.