Hayley Sudbury, Founder and CEO at WERKIN
"I was introduced to RADA Business through one of my previous employees, a RADA graduate who now works for RADA Business. I had recently completed my first TED Talk and this process made me realise that I wanted to develop my leadership and public speaking skills. I am a highly energised person but could see there were ways I could be a better leader and communicator, to further engage my team and have a greater impact on others through my speeches. I decided to approach RADA Business for a training course.
I attended The Leading Role course, which is a three-day training programme. The role-play exercises were my favourite aspect of the training. The real-life scenario exercises were an invaluable learning experience as being with a group of nine other people from different sectors provided an insight into other industries and peer challenges that I had not experienced before. I had two tutors throughout my three-day course who were both superb and made it a unique experience. The tutors maintained high energy levels over the duration of the training, which was key with it being RADA Business' flagship, intensive leadership programme.
In my career, I have never done a course that focuses on the skills and techniques of acting, which is a real point of differentiation for RADA Business. It's a fresh and innovative approach to delegate training. Since I attended the course, I have already applied my learnings back into the work environment and have become conscious of things that I didn't know before. For example, I am now aware of using my posture and movement together to portray my authority when presenting and speaking publicly.
I enjoyed the fact that the training took place in a small group of 10 delegates and the mix of industries in the group bought a lovely dynamic to the learning experience. I would absolutely recommend RADA Business to others; the course totally exceeded my expectations."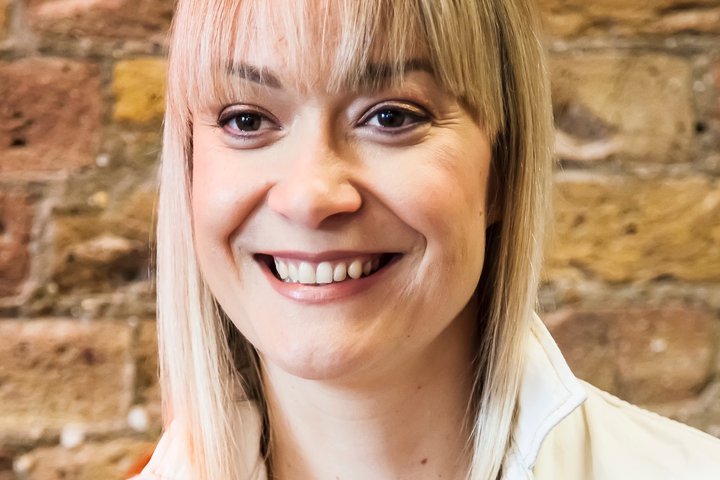 Hayley is an entrepreneur with a background in financial services, an industry in which she held several leadership roles. In 2014, Hayley became the Founder and CEO of WERKIN, a technology company that manages, measures and scales diversity and inclusion in the workplace. WERKIN's main focus is using technology to help women measure their career progress, and aims to instil gender parity and complete the balance of women to men at the top of organisations in the UK and beyond.