Leading in a Hybrid World: Virtual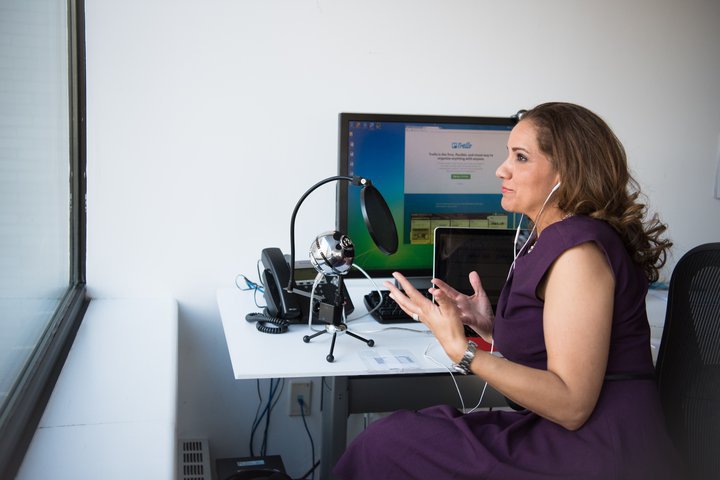 An inspiring leadership figure is imperative for the best performance of a team. Many leaders are now faced with a new challenge of bridging the in-person and virtual environments of today's working world.
Adapt your leadership style
Designed for those who wish to develop their leadership for today's hybrid environment, this intensive programme will help you lead from the front.
You will develop techniques to effectively inspire and unite your teams, wherever you – and they – are all located.
Leading in a Hybrid World: Virtual dives deep into your personal leadership style, preference and habits.
You will discover how your approach manifests physically, and what impact that has on your colleagues and team. You will explore where your leadership style works – and where it doesn't. You'll learn how to flex your leadership style to suit specific situations, whether virtual or otherwise. You'll develop a useful, practical toolkit of skills to utilise in all areas of business.
Ultimately, you will expand your thinking, and transform your approach as a leader.
What else can you expect?
Throughout the programme, you will receive support, guidance and regular personal feedback from your tutor.
You will also have the opportunity to role-play a workplace scenario of your choice with a RADA actor. This will allow you to rehearse your new skills and receive critical feedback from your specialist leadership tutor.
A maximum participant/tutor ratio of four to one provides a high level of individual attention, coaching and feedback.
Outcomes
Develop self-awareness about your own leadership style
Learn how to adapt your natural leadership preference to incorporate other styles
An understanding of the physical and vocal skills that will elevate your leadership performance
Understand how to flex your leadership style to meet the individual needs of your team
Achieve greater resilience
Extras
A 90-minute one-to-one coaching session with your leadership tutor
Work on a practical, personal challenge with a trained actor, allowing you to role-play a real life scenario under the guidance of an expert tutor
''It's a very different environment.''
Our Leadership client William Thomson tells his story.