Introduction to Public Speaking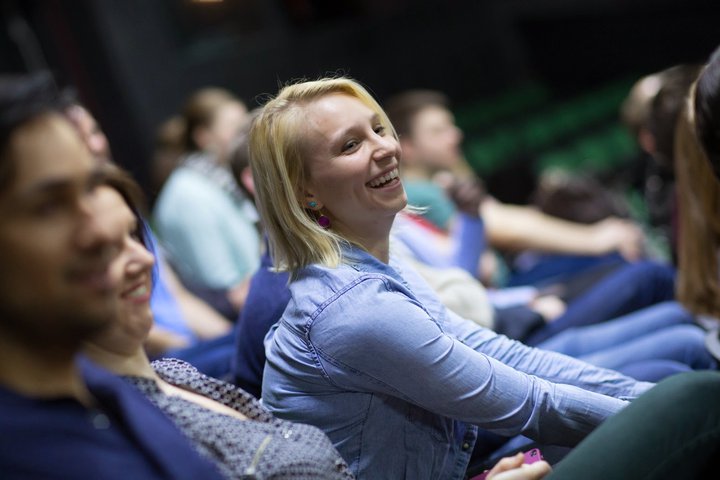 If you would like to feel more comfortable when presenting, and more relaxed when people's focus is on you, our half-day training course might be the answer.
Introduction to Public Speaking provides you with the fundamental tools of communication – the body, breath and voice – to help you manage your nerves and feel more confident in front of an audience.
This training will help you to feel more at ease when delivering presentations or speaking in meetings.
A maximum participant/tutor ratio of eight to one provides a high level of individual attention and feedback.
Learn to be more relaxed when speaking in front of others
Channel your nervous energy
Be introduced to techniques to help you develop the use of your body, breath and voice
Deliver a short presentation to a group of people in a supportive environment
Choose your London course date through Eventbrite
When you proceed, select card or invoice as payment method