Executive Presence for Women - Extended Skills: Virtual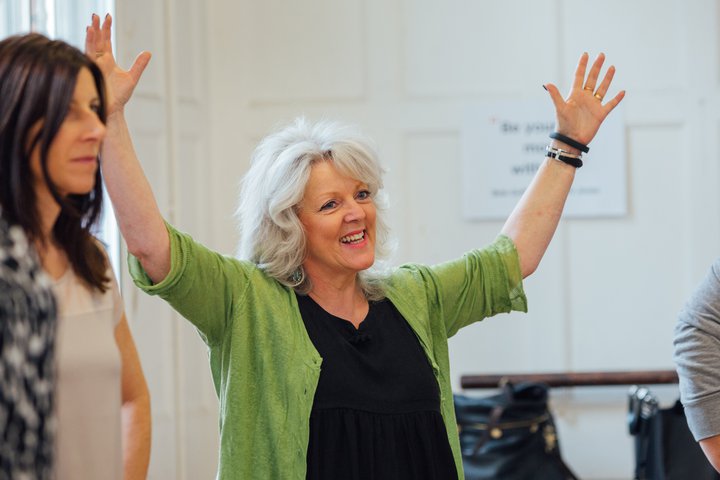 This extended skills programme focuses on how to build physical and vocal resilience, to help you further thrive at work.
Maintain your presence – under any circumstances
Building resilience is particularly relevant for today's hybrid working environment, with many teams communicating through computer screens or blending in-person and virtual work.
As such, Executive Presence for Women – Extended Skills specifically explores both how to manage your state and to lead others whilst working, no matter where you and your team are.
Led by tutors Sheelagh McNamara and Lisa Åkesson, the workshops also provide an opportunity to refresh your leadership strategies and explore your own work-related issues in a hybrid world. You'll develop techniques that further build on your influencing skills, and explore how to build relationships virtually.
A maximum participant/tutor ratio of six to two ensures a high level of individual attention, coaching and feedback.
What can you expect?
Embody and deepen the body, breath and voice skills learnt on Executive Presence for Women
Create and maximise a powerful physical and vocal presence
Manage your state and the demands of your job with techniques to stay calm, focused and resilient
Build strong rapport and influencing skills through the exploration of behavioural choices and language patterns
Deliver difficult messages in a virtual world
Outcomes
Develop greater confidence and gravitas by deepening your work on body, breath and voice
Increase and sustain resilience in virtual meetings
Strengthen your credible woman archetypes for more Executive Presence
Powerfully influence leaders at senior level
Maintain relationship whilst delivering difficult messages in a virtual world
Expand your Executive Presence network by connecting with other women from the programme
Book for virtual
Choose the start date of your virtual course through Eventbrite
This course runs consecutively from its starting date
Eventbrite price includes VAT